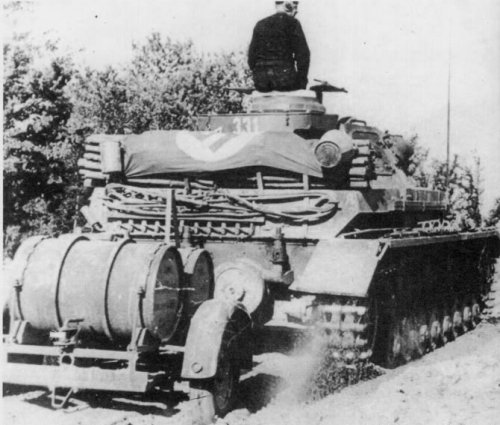 Service Data:
In Service:
1940 to 1945
Production Data:
Manufacturer:
Chassis No:
Number built:
42
Technical Data:
Type:
Amphibious Vehicle
Crew:
5 men
Length:
5.92 m
Width:
2.84 m
Height:
2.68 m
Weight:
20,000 kg
Fuel Capacity:
470 litres
Engine:
1 ×
Maybach HL 120 TRM
12 cylinder liquid cooled Vee petrol engine producing up to 300 hp at 3,000 rpm
Gearbox:
6 forward 1 reverse
Speed:
road 40 km/h cross country km/h
Range:
road 200 km cross country km
Armament:
1 ×
7.5 cm KwK 37
L/24
2 ×
7.92 mm MG 34
machine guns
Ammunition:
main 80 rounds
secondary 2,700 rounds
Armour:
10 mm to 35 mm
Electronics:
FuG 5
Operators:
Heer
Variants:
10.5 cm K18 auf Panzer IVa
10.5 cm le.F.H.18/1 L/28 IVb
10.5 cm le.F.H.18/1 (Sf) auf Gw IVb
10.5 cm le Pz.H 18/40/2 auf Gw III/IV
Bergepanzer IV
Brückenleger IV
Flakpanzer IV Wirbelwind
Flakpanzer IV Ostwind
Heuschrecke 10
Hornisse / Nashorn
Hummel
Munitionspanzer IV
Munitionsträger Hummel
Munitionsschlepper für Karl Gerät
Flakpanzer IV Möbelwagen 2 cm
Flakpanzer IV Möbelwagen 3.7 cm
Infanterie Sturmsteg Panzer IV
Jagdpanzer IV
Leichte Flakpanzer IV Kugelblitz
Panzerbefehlswagen IV
Panzerbeobachtungwagen IV
Panzerfähre
Panzer IV /70 A
Panzer IV /70(V)
Panzer IV als Tauchpanzer
Panzer IV Ausf. A
Panzer IV Ausf. B
Panzer IV Ausf. C
Panzer IV mit Minenrollern
Panzer IV Ausf. D
Panzer IV Ausf. E
Panzer IV mit Schachtellaufwerk
Panzer IV Ausf. F
Panzer IV Ausf. F2
Panzer IV Ausf. G
Panzer IV Ausf. H
Panzer IV Ausf. J
Panzer IV mit Nebelwerfer
Sonderausführung des Panzer IV
StuG IV
Sturmpanzer IV Brummbär
Other:
Amphibious Vehicles
Articles:
History:
The Panzer IV als Tauchpanzer or Panzerkampfwagen IV als Tauchpanzer or abbreviated to Pz.Kpfw. IV als Tauchpanzer
42 Panzer IV als Tauchpanzer were converted in the same way as the underwater version of the
Panzer III als Tauchpanzer
. Extra waterproofing was provided for the engine air intakes, and the exhaust was fitted with nonreturn valves in place of the normal mufflers. The cupola, mantlet and machine gun mountings were all covered with a waterproof fabric. The driver's visor was made watertight by a special cover with a vision block. An inflatable rubber tube was also used to seal the turret ring. The air was drawn from the usual surface float.
The were Tauchpanzer designed and converted for Operation Sea Lion the invasion of United Kingdom once the operation was cancelled, the Panzerkampfwagen IV als Tauchpanzer were issued to ordinary Panzer units. The majority of them went to the 18. Panzer-Division, while the remainder were issued to the Panzer-Regiment 6 of the 3. Panzer-Division. The 18. Panzer-Division crossed the River Bug underwater on
22 June 1941
during operation Barbarossa.
Gallery: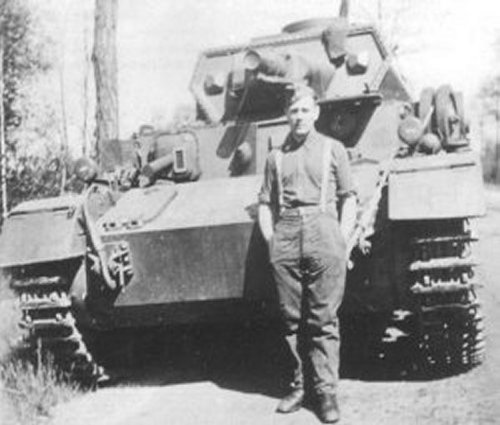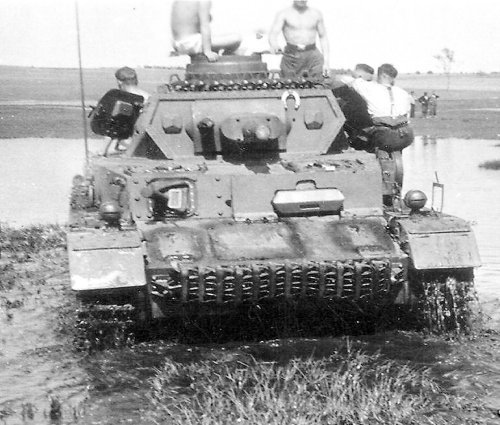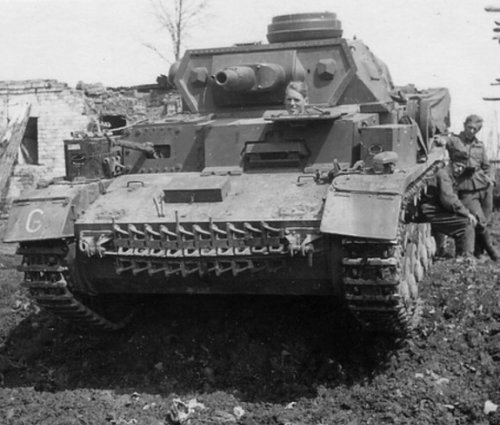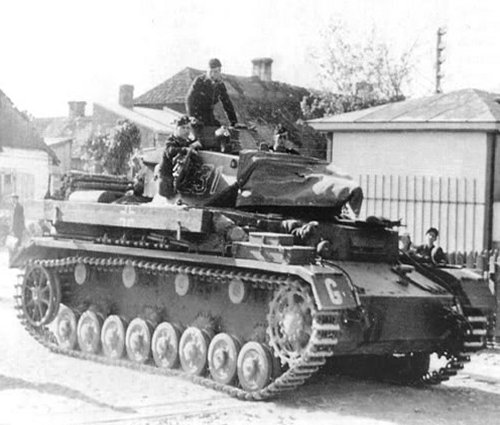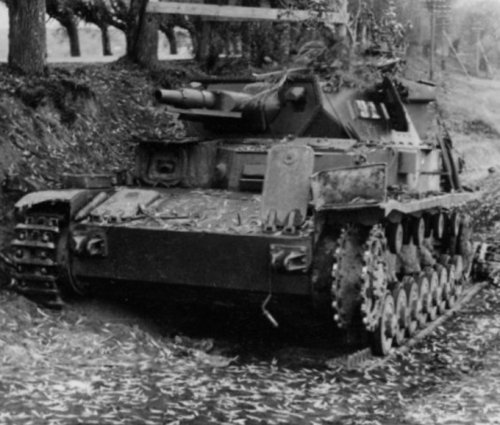 Panzer IV als Tauchpanzer Heer Comments
Sources:
German Military Vehicles.
ISBN-10: 087349783X
Armoured Fighting Vehicles of Germany World War II.
ISBN-10: 0214203077
Encyclopedia of German Tanks of World Two.
ISBN-10: 1854095188
For a complete list of
sources