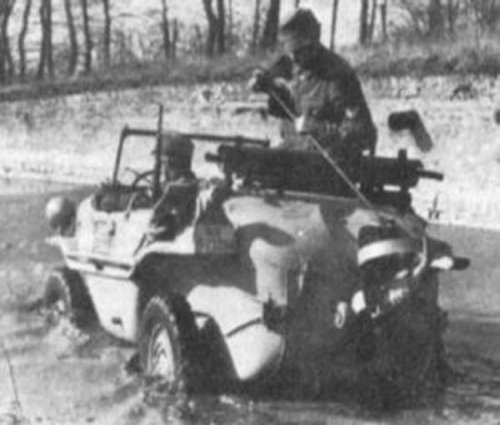 In Service:
1942 to 1945
Manufacturer:
Porsche
,
Volkswagen
Chassis No:
Number built:
15,000
Type:
Amphibious Vehicle
Crew:
2 men
Length:
3.825 m
Width:
1.48 m
Height:
1.615 m
Weight:
910 kg
Fuel Capacity:
50 liters
Engine:
1 ×
Volkswagen Boxer
4 cylinder air cooled petrol engine producing up to 25 hp at 3,000 rpm
Gearbox:
4 forward 1 reverse
Speed:
road 80 km/h cross country km/h
Range:
road 520 km cross country km
Armament:
Ammunition:
main
secondary
Armour:
Electronics:
Operators:
Heer
Variants:
Kübelwagen
Schwimmwagen
Other:
Amphibious Vehicles
Articles:
The Volkswagen Schwimmwagen was an amphibious vehicle used extensively by the Wehrmacht and the Waffen-SS during the Second World War. It was mechanically based on the
Kübelwagen
which in turn was based
on the civilian Volkswagen, later known as a VW Beetle, and was produced by the Volkswagen factory at Wolfsburg, with the bodies (or rather hulls!) produced by Ambi Budd in Berlin. Erwin Komenda, Ferdinand Porsche's first car body designer, developed the car body construction. Komenda patented his ideas for the swimming car at the German Patent office.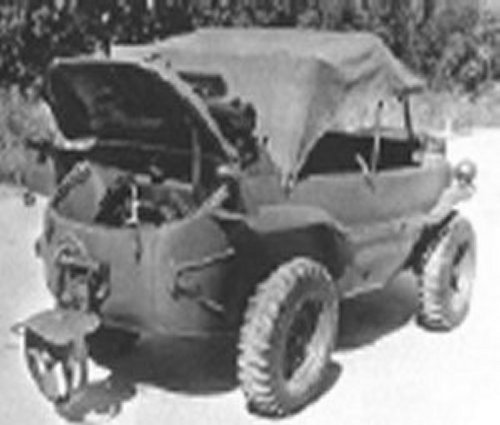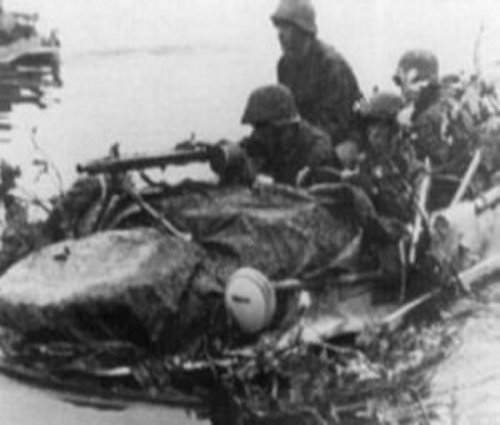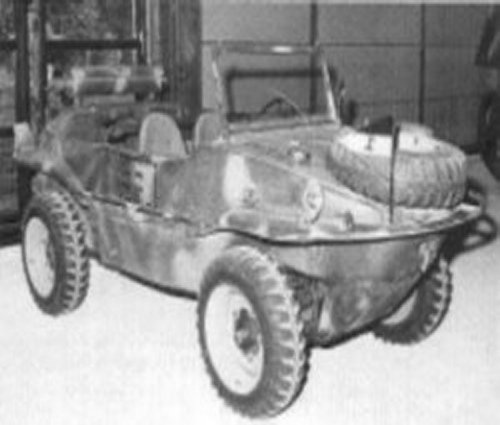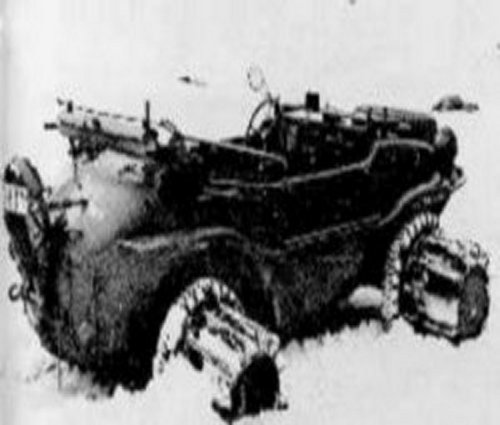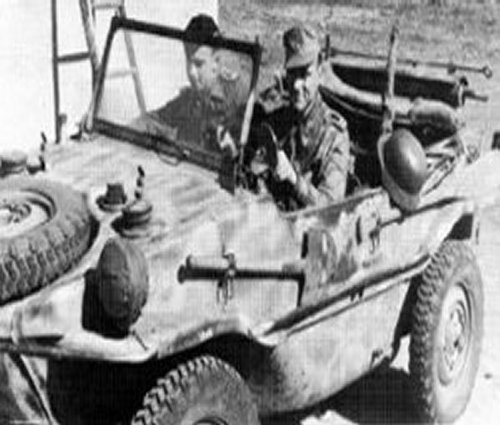 German Military Vehicles.
ISBN-10: 087349783X
Armoured Fighting Vehicles of Germany World War II.
ISBN-10: 0214203077
Encyclopedia of German Tanks of World Two.
ISBN-10: 1854095188
For a complete list of
sources