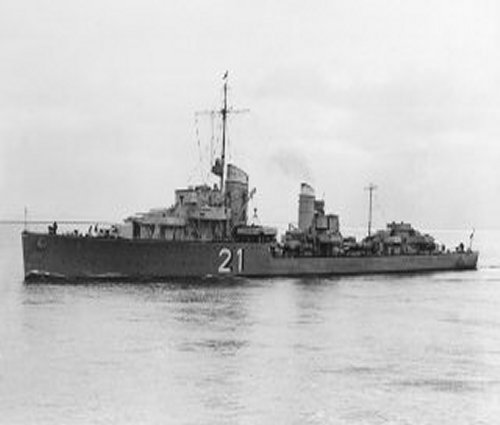 German destroyer classes were commonly known by the year they were designed. The Zerstörer 1934A class destroyers were a group of twelve destroyers that were laid down between July and November 1935. They were only partially modified from the design of the former 1934 class and continued their progenitors' limited fortitude and magazine capacity factors which added to the heavy German losses at the Second Battle of Narvik. Five made it to the end of the war.
The ships in this class were called.
Paul Jakobi, Theodor Riedel, Hermann Schoemann, Bruno Heinemann, Wolfgang Zenker, Hans Lody, Bernd von Arnim, Erich Giese, Erich Koellner, Friedirch Ihn, Erich Steinbrinck, and Friedrich Eckoldt
German Warships, 1815-1945: Major Surface Vessels.
ISBN-10: 0851775330
German Warships, 1815-1945: U-boats and Mine Warfare Vessels.
ISBN-10: 155750301X
German warships of the Second World War.
ISBN-10: 0668040378
For a complete list of
sources