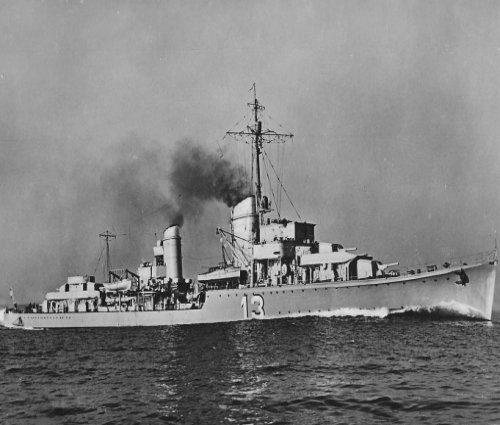 German destroyer classes were commonly known by the year they were designed. The Zerstörer 1934 class of four ships was the foremost German destroyer class constructed since World War I, laid down between October 1934 and January 1935. They were poor ships. Built quickly, they were too wet in heavy seas, which could make their forward guns useless, there were constructional weaknesses and machinery problems. The engines were freshly designed high pressure turbines that looked promising that disappointed once they had been installed: maintenance was troublesome and they caused excessive vibration. In addition, the class range was restricted plus they had limited magazine capacities. Only one ship lasted the war. The ships were called after German navy personnel killed in World War I.
The ships in this class were called.
Leberecht Maaß, Georg Thiele, Max Schulz, and Richard Beitzen.
German Warships, 1815-1945: Major Surface Vessels.
ISBN-10: 0851775330
German Warships, 1815-1945: U-boats and Mine Warfare Vessels.
ISBN-10: 155750301X
German warships of the Second World War.
ISBN-10: 0668040378
For a complete list of
sources