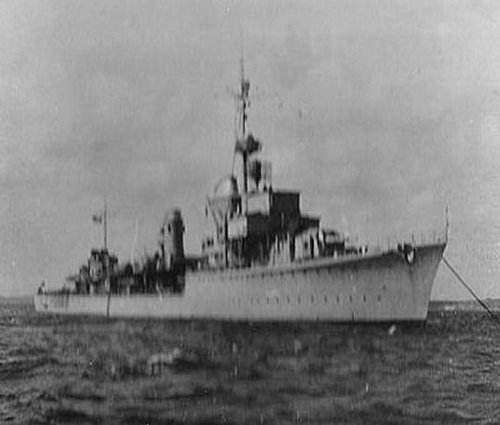 The Zerstörer 1936A (Mob) class ships were a sub-class of the destroyers. When war broke out in 1939, new destroyer classes were no longer required and 12 extra 1936A vessels were ordered with minor modifications to accelerate construction and conserve materials. The 15 cm twin turrets were extracted from plan Z, but never constructed O class battle cruisers. In war service, the engines were more dependable than in earlier ships but when the war ended, heavy corrosion was found. Seven of this sub class were made: one was sunk, another two were seriously damaged and not fixed. The remaining four was war booty assigned to the Allies.
The ships in this class were called
Z-31, Z-32, Z-33, Z-34, Z-37, Z-38, and Z-39.
German Warships, 1815-1945: Major Surface Vessels.
ISBN-10: 0851775330
German Warships, 1815-1945: U-boats and Mine Warfare Vessels.
ISBN-10: 155750301X
German warships of the Second World War.
ISBN-10: 0668040378
For a complete list of
sources