Minesweepers
Minensuchboote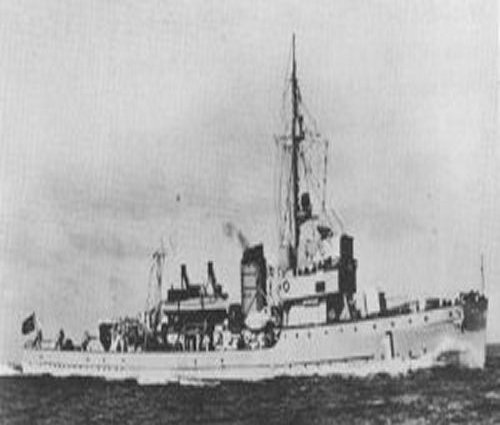 Minesweepers (Minensuchboote) were used for a number of tasks during the war. These ships proved to be extremely versatile and seaworthy. These vessels could also undertake convoy escort, anti-submarine warfare and minelaying tasks as well as minesweeping. These vessels were manufactured at the following naval dockyards.
AG Neptun
, Rostock
Atlas-Werke AG
, Bremen
Deutsche Werft AG
, Hamburg
Elsflether Werk AG
, Elsfleth
Flender-Werke AG
, Lübeck-Siems
F. Schichau GmbH
, Elbing
F. Schichau GmbH
, Königsberg
HC Stülcken Sohn
, Hamburg
J & K Smit's Scheepswerven
, Kinderdijk
Lindenau
, Memel
Lübecker Maschinenbau Gesellschaft
, Lübeck
N.V. Boele's Scheepswerfen & Maschinefabriek
, Bolnes
N.V. Dok & Werf Mij Wilton-Fijenoord
, Schiedam
N.V. Koninklijke Mij. "De Schelde"
, Vlissingen
N.V. L. Smit & Zoon Scheeps-en Werktuig Bouw
, Kinderdijk
N.V. Maschinefabriken & Scheepswerf van P. Smit Jr
, Rotterdam
N.V. Nederlandse Dok & Scheepsbouw Mij
, Amsterdam
N.V. Scheepsbouwerf Gebroeders Pot
, Bolnes
N.V. Werf Gusto Firma v/h A.F. Smulders
, Schiedam
Nederlandse Scheepsbouw Mij
, Amsterdam
Rickmers Werft AG
, Wesermünde
Rotterdamsche Droogdok Mij
, Rotterdam
Schiffbau Gesellschaft Unterweser AG
, Lehe
Stettiner Oderwerke AG
, Stettin
v.d. Giessen & Zonens Scheepwerfen
, Krimpen a/d Ijssel
Verschure & Co's Scheepswerf & Maschinefabrik
, Amsterdam
The surviving Minesweepers (Minensuchboote) ended up being distributed amongst the allies. 6 were used by the
United States Labour Service
(LSU),102 by the
German mine sweeping Administration
(GMSA) 12 by the
Office of Military Government, United States
(OMGUS). 11 boats were transferred back to the post-war German Federal Navy (Bundesmarine) in 1956.
Some minesweepers saw service right into the late 1980's. For extra maneuverability, the use of Voith-Schneider propellers was used on M 1 M 2 M 25 M 26 M 27 M 28 M 29 M 30 M 31 M 32 M 33 M 34 M 35 M 36.
German Warships, 1815-1945: Major Surface Vessels.
ISBN-10: 0851775330
German Warships, 1815-1945: U-boats and Mine Warfare Vessels.
ISBN-10: 155750301X
German warships of the Second World War.
ISBN-10: 0668040378
For a complete list of
sources
WWII News articles from around the world
WWII News
World War Two Timeline, detailing every event, day by day from 1935 through to 1945.
WWII Timeline
There are many ways to help support this site if you would like more information
Click Here
To receive the latest news on Book Reviews, Movies and site updates join my free
Newsletter
Please bookmark this site and tell your friends!