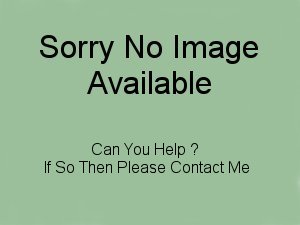 In Service:
17 May 1943 to 15 August 1944
Ordered:
Builder:
Elsflether Werk AG
, Elsfleth
Construction No:
Laid down:
Launched:
1943
Commissioned:
17 May 1943
Type:
1940 Type Minesweeper/Minensuchboot
Class:
M 261 Class
Displacement:
543 tons standard 775 tons full load
Length:
62.3 m
Beam:
8.9 m
Draft:
2.82 m
Propulsion:
2 × vertical 3 cylinder triple expansion engines producing up to 2,150 shp
Propellers:
Speed:
17.2 knots
Range:
4,000 nautical miles at 10 knots
Crew:
65 men and officers
Armament:
1 × 10.5 cm L/45
carried 120 rounds
1 × 3.7 cm L/83 SK C/30
carried 2000 rounds
2 × 2 cm MG L/65 C/30
carried 4000 rounds
7 × 2 cm MG L/65 C/30 after 1941
carried 14000 rounds
30 mines
Armour
10 mm
Aircraft:
Electronics:
Operators:
Kriegsmarine
Variants:
Other:
Minesweepers
Articles:
The M 385 Minesweeper (Minensuchboot) was built in the 1940s by
Elsflether Werk AG
shipyard located in Elsfleth, Germany as a minesweeper or escort vessel for the Kriegsmarine.
Construction was transverse frame of steel construction, which was partly welded, this vessel also had eleven watertight compartments and a double bottom with hard chine foreship and tug stern. The superstructure, Bridge etc was armored up to 10 mm in thickness. The propulsion system installed in these vessels was the two vertical three cylinder triple expansion engines. And when used as minesweepers the Kabel Fern Raum Gerat (KFRG) system was employed, which used generators producing 60 V, 20 kW to power the magnetic sweeping gear.
This vessel went on to serve in the 10. Minensuchflottille during World War II.
17 May 1943
The Minesweeper M 385 is commissioned as the TS 12.
1943
The Minesweeper M 385 becomes operational with the 10. Minensuchflottille.
15 August 1944
The Minesweeper M 385 is sunk after being attacked by the British cruiser HMS Mauritius, the destroyer HMS Ursa and the Canadian destroyer HMCS Iroquois at 1112 hrs, north of Sables d 'Olonne.
German Warships, 1815-1945: Major Surface Vessels.
ISBN-10: 0851775330
German Warships, 1815-1945: U-boats and Mine Warfare Vessels.
ISBN-10: 155750301X
German warships of the Second World War.
ISBN-10: 0668040378
For a complete list of
sources