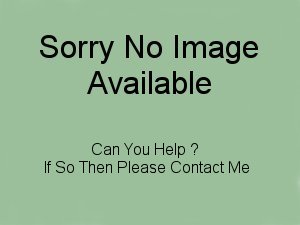 In Service:
First Flight:
Manufacturer:
Messerschmitt
Number built:
Type:
Heavy fighter, long range reconnaissance project
Crew:
man
Length:
9.72 m
Wingspan:
15.75 m
Wing area:
m²
Height:
3.43 m
Empty:
5,247 kg
Loaded:
6,534 kg
Engine:
2 ×
Daimler-Benz DB 603G
12 cylinder liquid cooled supercharged inverted Vee piston engine producing up to1,900 hp each
Maximum speed:
760 km/h
Range:
Service ceiling:
Armament:
2 ×
30 mm MK 103
cannons
2 ×
30 mm MK 108
cannons
Bomb load up to 500 kg
Electronics:
Operators:
Luftwaffe
Variants:
Other:
Projects
Articles:
The Messerschmitt Me 609 was a short-lived Second World War Luftwaffe project which brought together two fuselages of the
Messerschmitt Me 309
fighter prototype together to form a heavy fighter. The project was started in response to a 1941 Reich Air Ministry requirement for a new Zerstörer (heavy fighter) to replace the
Messerschmitt Bf 110
in a minimum time and with minimum new parts. Messerschmitt's response was the Messerschmitt Me 609, which would use the failed Me 309 project to form the groundwork of the new fighter. The company had actually thought over several twin-boom versions of its
Messerschmitt Bf 109
line including the
Messerschmitt Bf 109Z
which joined two
Messerschmitt Bf 109's
and the
Messerschmitt Me 409
which used two
Messerschmitt Me 209 II
aircraft.
The Messerschmitt Me 609 would have joined the two
Messerschmitt Me 309
fuselages with a new centre wing section into which the two inboard wheels of the landing gear would retract. The Messerschmitt Me 609 kept the
Messerschmitt Me 309's
tricycle undercarriage which resulted in an awkward six wheel arrangement. The Messerschmitt Me 609 would have had its cockpit in the port fuselage, the starboard being smoothed over.
The finished project would have been used as both a heavy fighter and Schnellbomber, but by the time designs were being ironed out, the revolutionary
Messerschmitt Me 262
turbojet nullified the need for further piston engined fighter design.
The Warplanes of the Third Reich.
ISBN-10: 0385057822
German Aircraft of the Second World War.
ISBN-10: 0370000242
Hitler's Luftwaffe.
ISBN-10: 051718771X
For a complete list of
sources