Plane View
WWII News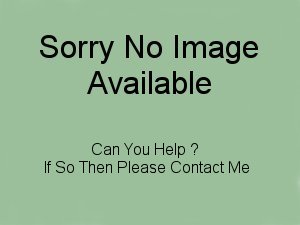 By Elizabeth Mullener

5 September 2008

WWII buffs can get a good look at notorious German Messerschmidtt Me 109 Anyone who has ever wanted to get up close and personal with a Me 109 will have a chance soon at the National World War II Museum. The notorious fighter plane, backbone of the Luftwaffe, Germany's air force, has been high on the museum's wish list for years. There were 33,000 Messerschmidtts produced in Nazi Germany during the war years -- more than any other fighter plane in history.

Recently acquired, the plane will sit on the floor of the museum's cavernous entry pavilion for five days before being hoisted into the air to take its place with the other aircraft in the collection. Alongside it on the floor will be the museum's Spitfire, the Me 109 opposite number as the pre-eminent fighter plane of England's Royal Air Force.


The exhibit commemorates the Battle of Britain, which frequently pitted the two planes against each other. The battle began in September 1940, when Adolf Hitler launched the Blitzkrieg against London, bombing it mercilessly for months on end in preparation for his planned invasion. The battle, in which the English prevailed, was one of the turning points of the war, the one that Winston Churchill famously called "Britain's finest hour." "The Me 109 ranks right up there in the top 10 of historically significant aircraft of World War II," said Tom Czekanski, director of collections and exhibits at the museum. "It ranks with the Sherman tank, the Japanese Zero, the Higgins landing craft, the Flak 37."

Every American soldier in Europe knew what a Me 109 looked like.

"If a veteran of the 8th Air Force comes in here and sees this plane, he's going to remember he had a lot of trouble with it," Czekanski said. "He would have both feared and respected it."

Like all fighter planes, the Me 109 is small and light, approximately 30 by 30 feet; two of them could fit easily in a classic New Orleans shotgun.

The plane was introduced in 1935 as the BF109 but it soon became known by the name of its designer, Willy Messerschmidtt. It was prized for its firepower, with a 20 mm cannon that shot out of its nose, for its maneuverability, its speed and its ease in handling. But most of all, it was prized for its power-to-weight ratio, which means it packed a lot of muscle inside its light frame.

The Me 109 did have its shortcomings. For one thing, it didn't have a very long range, unlike its American counterpart, the P51, so it wasn't able to perform escort functions for the Luftwaffe's bombers. For another, it had problems with the grass fields that served as impromptu airstrips during World War II.


It wasn't very good at landing," Czekanski said. "If the field were wet, the tires could dig in and you stop a little too fast and the tail comes up because it's light and the nose goes down because it's heavy and then the propeller ends up stuck in the grass." This Me 109, purchased from a seller in Austria, is an assemblage of parts, some recovered from crash sites, some found unused in former factories and some carefully replicated. The Spitfire, which has been in the museum's collection since 2000, was retrieved from a marshy site in England, where it went down when its pilot got lost in the fog and bailed out in 1944. It has never before been available for viewing at close range, which affords an appreciation of the airplane's diminutive size.

"You can relate to it when it's on the ground," Czekanski said. "The size of it is amazing. It's tiny.


The cockpits are very cramped and very sparse. The dashboard is the busiest part. The seats are minimal, no upholstery. You've got a little bit of a frame and then the outside skin of the plane. "Lots of engine, lots of armament. And off you go."

. . . . . . .

Elizabeth Mullener can be reached at emullener@timespicayune.com or 504.826.3393.

_________________________

WORLD WAR II PLANE DISPLAY

What: A German Me 109 and a British Spitfire are on display.

When: Scheduled Tuesday through Sept. 14, but the display might be delayed due to Hurricane Gustav. Regular museum hours are Tuesdays through Sundays, 9 a.m. to 5 p.m.

Where: National World War II Museum, 945 Magazine St.; main entrance on Andrew Higgins Drive.

Cost: Free with admission: $14, $8 students and seniors, $6 children and retired military with ID; military in uniform get in free.

Information: Call 504.527.6012 or go online to www.nationalworldwar2museum.org.

Other: WWII News
Articles:





Copyright © Elizabeth Mullener.

Link to site:
WWII News articles from around the world
WWII News
World War Two Timeline, detailing every event, day by day from 1935 through to 1945.
WWII Timeline
There are many ways to help support this site if you would like more information
Click Here
To receive the latest news on Book Reviews, Movies and site updates join my free
Newsletter
Please bookmark this site and tell your friends!