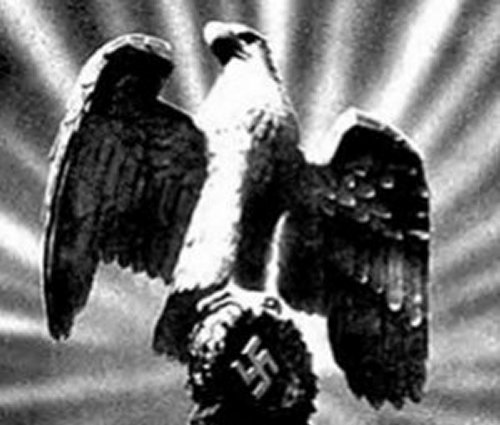 Plane View
WWII buffs can get a good look at notorious German Messerschmidtt
1 September 1939 Wehrmacht Invades Poland
1939: Wehrmacht invades Poland, starting the second European war in a generation and introducing the world to a new kind of warfare: blitzkrieg.
Tunnels show Hitler's megalomaniac vision
Three vast tunnels were opened under central Berlin this month, giving a glimpse of Adolf Hitler's megalomaniac vision of a new architectural centre for the capital of Nazi Germany.
Tarantino's Nazi 'reservoir dogs of war' leaked online
Quentin Tarantino, the master of bloodbath cinema, is to give his trademark comic-book treatment to the Nazis and the second world war in a film that has stirred controversy even before production has begun.
On this Day: Germany Initiates the Battle of Britain
the Battle of Britain began when Germany launched Eagle Day, its first major offensive against Britain.
The day Hitler thought about coming to Cyprus
This week 67 years ago, Hitler was planning a Cyprus invasion.
Spy Machine In Fight To Inspire Math's Students
Found lying in a field in France after the Second World War.
Aces of the Luftwaffe
New computer game
Hitler's 'suicidal urge' prolonged war by three years, German historians say
Germany would have accepted surrender in the Second World War as early as 1943 if it were not for Adolf Hitler's fanaticism, the country's new definitive history of the conflict has suggested
Hollywood plots Hitler thriller
New film with Tom Cruise
New German film to shed light on Hitler's trial
A new German film seeks to find out. "Hitler vor Gericht" (Hitler on Trial
New map reveals locations of unexploded World War Two bombs
Maps showing the likely locations of thousands of unexploded bombs dropped during World War Two have been created for the first time.
World War II German rocket draws gawkers on I-5
It's not every day that a V-1 rocket from Nazi Germany rolls down I-5 through Everett on a flatbed truck.
Hitler's 'lost fleet' of U-boats found in the Black Sea
For years, German submarines U-19, U-20, and U-23 were a terrifying presence beneath the waves, preying on British and Russian shipping. Then, 60 years ago, they suddenly vanished to the bottom of the Black Sea.
All sources and references can be found at the bottom of each individual aticle