Räumbootsflottillen
R-boats Flotillas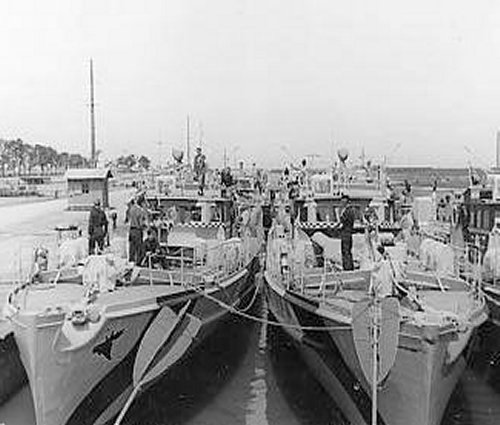 There were 19 operational R-boat flotillas (Räumbootsflottillen) during World War II which were deployed for minesweeping and security duties with the exception of 25. Räumbootsflottille which was formed after the surrender of Germany.
Many of the ships and personnel were employed by the following organisations after the war,
The German Mine Sweeping Administration
(GMSA),
The Office of Military Government, United States
(OMGUS) and
The United States Labour Service
(LSU).
And a small number of these vessels saw service with German Federal Navy (Bundesmarine) from 1956 onwards.
Other:
Articles:
For a complete list of
sources
WWII News articles from around the world
WWII News
World War Two Timeline, detailing every event, day by day from 1935 through to 1945.
WWII Timeline
There are many ways to help support this site if you would like more information
Click Here
To receive the latest news on Book Reviews, Movies and site updates join my free
Newsletter
Please bookmark this site and tell your friends!