On 1-23 December 1936, On the opening day, President Franklin D. Roosevelt addressed the delegates at the Pan American Conference in Buenos Aires, Argentina an international organisation for cooperation on trade and other issues. James G. Blaine, at times United States politician, Secretary of State and presidential contender, first proposed establishment of closer ties between the United States and its southern neighbours, and proposed international conference. Blaine hoped that ties between the United States and its southern counterparts would open Latin American markets to United States of America trade.
Gneisenau
Battleship
Launched 8 December 1936
On 10 December 1936, Abdication of King Edward VIII a constitutional crisis in the British Empire was caused by King-Emperor Edward VIII's proposal to marry Wallis Simpson, an American socialite who was divorced from her first husband and was pursuing a divorce of her second. The marriage was opposed by the governments of the United Kingdom and the autonomous Dominions of the British Commonwealth.
On 12 December 1936, After the failure of Franco's offensive on Madrid, Benito Mussolini decided to send regular army forces to Spain. Benito Mussolini made this decision after consulting with Italian Minister of Foreign Affairs Galeazzo Ciano and General Mario Roatta. Galeazzo Ciano and Mario Roatta were two of the most important men in Italy at the time. Mario Roatta was made the Commander-in-Chief of the Italian expeditionary force. General Luigi Frusci became his Deputy Commander.
Pretoria
Hospital ship
Commissioned 12 December 1936
23 December 1936, The first formation of 3,000 troops landed in Cadiz. They were called the Italian Army Mission.
Graf Zeppelin
Aircraft Carrier
Laid down 28 December 1936
Seydlitz
Heavy cruiser
Laid down 29 December 1936
T4
Torpedo boat
Laid down 29 December 1936
T5
Torpedo boat
Laid down 30 December 1936
Go To:
January
Articles: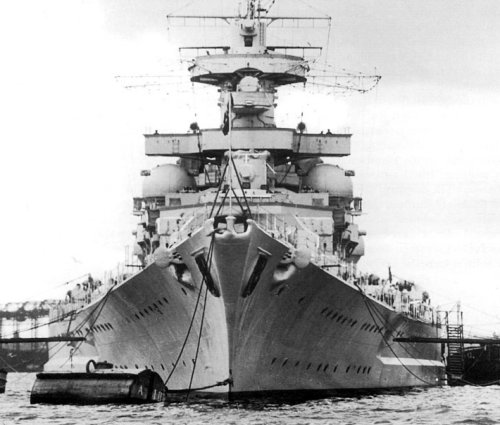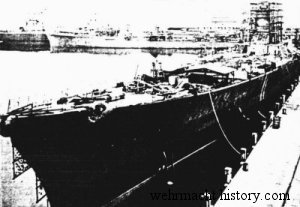 The Second Great War.
Edited by Sir John Hamilton
The War Illustrated.
Edited by Sir John Hamilton
2194 Days Of War.
ISBN-10: 086136614X
For a complete list of
sources