During January 1936, the German Chancellor and Führer
Adolf Hitler
resolved to reoccupy the Rhineland. In the first place
Adolf Hitler
had planned to remilitarise the Rhineland in 1937, but chose in early 1936 to move remilitarisation forward by a year for several reasons, that is to say the ratification by the French National Assembly of the Franco Soviet pact of 1935 allowed him to present his coup both at home and abroad as a defensive move against Franco Soviet encirclement.
In January 1936, Benito Mussolini who was angry about the League of Nations sanctions applied against his country for aggression against Ethiopia told the German Ambassador in Rome, Ulrich von Hassell that he wanted to see an Austro-German agreement which would in practice bring Austria into Germany's wake, so that she could pursue no other foreign policy than one parallel with Germany.
Z8 Bruno Heinemann
Destroyer
Laid down 14 January 1936
Admiral Graf Spee
Commissioned 6 January 1936
Conrad Patzig
Takes command of the Pocket Battleship
Admiral Graf Spee
on 6 January 1936 to
2 October 1937
Adolf Hitler
On 30 January 1936 in a speech to the Reichstag said. Germany will be a lover of peace such as only a peaceloving nation can be.
Go To:
February
Articles: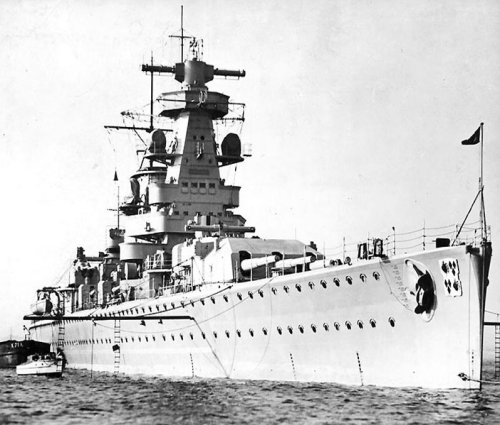 The Second Great War.
Edited by Sir John Hamilton
The War Illustrated.
Edited by Sir John Hamilton
2194 Days Of War.
ISBN-10: 086136614X
For a complete list of
sources