Wilhelm Gustloff
Hospital ship
Launched 5 May 1937
On 7 May 1937, The German Condor Legion Fighter Group, equipped with
Heinkel He 51
biplanes, arrived in Spain to assist Francisco Franco's forces in the Spanish Civil War.
Z4 Richard Beitzen
Destroyer
Commissioned 13 May 1937
Latona
Hospital ship
Commissioned 16 May 1937
M2
Minesweeper
Launched 20 May 1937
On 21 May 1937, As one of the reprisals for the attempted assassination of Italian viceroy Rodolfo Graziani, a detachment of Italian troops massacres the entire community of Debre Libanos, killing 297 monks and 23 laymen.
Volkswagen
was founded on 28 May 1937 as the Gesellschaft zur Vorbereitung des Deutschen Volkswagens mbH (Society for the preparation of the German People's Car, abbreviated to Gezuvor) by the National Socialist Deutsche Arbeitsfront (German Labour Front). The purpose was production of a vehicle that could hold two adults and three children and be able to reach a top speed of the least 100 km/h and cost around the same price as a motorcycle at that time. The prototype would become known as the KdF-Wagen and would be one of the first for wind tunnel testing. By 1939 only 30 Volkswagen KdF-Wagens would be built before the factory would be converted to produce military vehicles to assist the German Military. This vehicle was designed by Ferdinand Porsche's consulting firm, and the company was backed by the support of
Adolf Hitler
On 29 May 1937, The Kriegsmarine pocket battleship
Deutschland
was bombed by Spanish Republican aircraft off the Spanish coast. Thirty one German sailors were killed and 101 were injured.
Go To:
June
Articles: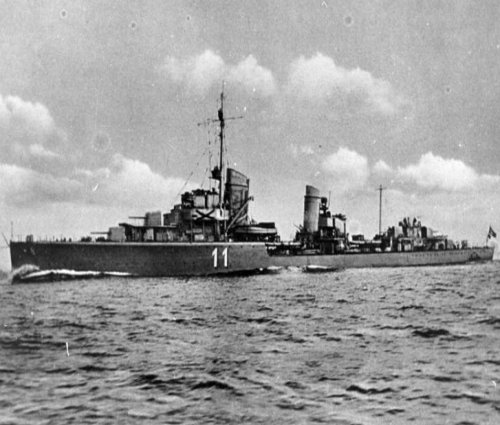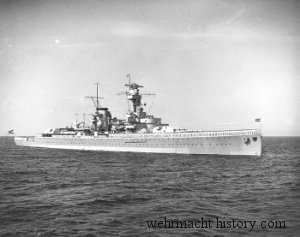 The Second Great War.
Edited by Sir John Hamilton
The War Illustrated.
Edited by Sir John Hamilton
2194 Days Of War.
ISBN-10: 086136614X
For a complete list of
sources