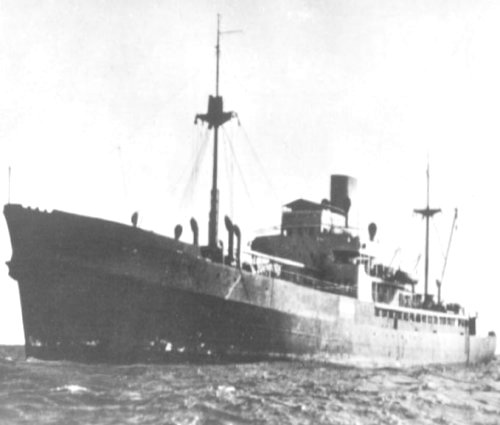 Hermann Göring
informed
Adolf Hitler
of the shady past of
Werner von Blomberg's
new wife 25 January 1938,
Adolf Hitler
dismissed
Werner von Blomberg
immediately but told him that he would call on him again if the country ever needed his service.
Adolf Hitler
abolishes the War Ministry and creates the Oberkommando der Wehrmacht (High Command of the Armed Forces) on 4 February 1938, giving him direct control of the Wehrmacht. In addition,
Adolf Hitler
sacks political and military leaders considered unsympathetic to his philosophy or policies. General
Werner von Fritsch
is forced to resign as Commander of Chief of the Wehrmacht following accusations of homosexuality, and replaced by General
Walther von Brauchitsch
. Foreign Minister
Konstantin von Neurath
is sacked and replaced by
Joachim von Ribbentrop
.
On 12 March 1938,
Konstantin von Neurath
informant M. Mastny officially in the name of the Reich Chancellor, that Germany had no hostile intentions towards Czechoslovakia. He alluded to the interest taken by Germany in the Sudeten Germans, but at the same time, expressed the hope that this domestic question of the Czechoslovakian state might be satisfactory settled.
Thor HSK 4
Auxiliary cruiser
Launched 16 March 1938
On 10 April 1938, At the Reichstag elections were held in Germany including recently annexed Austria on 10 April 1938. They were the final elections to the Reichstag during National Socialists rule and took the form of a single-question referendum asking whether voters approved of a single National Socialists Party list for the 813 member Reichstag as well as the recent annexation of Austria the Anschluss. Turnout in the election was officially 99.5% with 98.9% voting yes. In the case of Austria,
Adolf Hitler's
native soil, 99.71% of an electorate of 4,484,475 officially went to the ballots, with a positive tally of 99.73%.
Erich Förste
Takes command of the Battleship
Gneisenau
on 21 May 1938 to
25 November 1939
On 20 May 1938, The Wehrmacht General Staff updated the Case Green military scenario. Meanwhile, Czechoslovakian officials in Prague sent Germany a telegram demanding explanation on the arrival of Wehrmacht troops in Saxony near the border the information that the Czechoslovakians had regarding the Wehrmacht troop movement was either inaccurate, or the Czechoslovakians had intercepted German messages regarding Case Green and were testing the Germans to confirm their suspicions.
Gneisenau
Battleship
Commissioned 21 May 1938
Ludwig Beck
sent a message to Wehrmacht Army chief
Walther von Brauchitsch
on 3 June 1938, noting his concern that an invasion of Czechoslovakia would trigger military reaction by the allies, which would spell doom for Germany.
On 24 July 1938, Start of the Battle of the Ebro. Republican forces attempt to divert the Nationalists from attacking Valencia and to diminish the pressure on Catalonia. At first, the Republican troops, commanded by General Modesto, achieve considerable success, but were then limited by superior Nationalist air power. Heavy combat continued into November.
On 18 August 1938, Ewald von Kleist-Schmenzin arrives in London looking for British support for an anti-Nazi putsch, using the looming crisis over the Sudetenland as a pretext. His private mission is dismissed by Neville Chamberlain as unimportant Chamberlain refers to
Ludwig von Kleist
as a Jacobite, but he finds a sympathetic if powerless audience in Winston Churchill.
Coronel
Auxiliary cruiser
later night fighter control ship Launched 13 August 1938
Prinz Eugen
Heavy cruiser
Launched 22 August 1938
On 27 September 1938, In the early afternoon,
Adolf Hitler
moved several Wehrmacht divisions to the German-Czechoslovakian border. In the late afternoon,
Adolf Hitler
called for a military parade on the Unter den Linden boulevard in Berlin, Germany to rouse a patriotic sentiment; Berlin citizens responded coolly, however. In the United Kingdom, British military mobilised for war, school children were evacuated from London, while trenches were dug in the city's parks. British Prime Minister Neville Chamberlain recommended Czechoslovakian President Edvard Beneš to accept a partial military occupation of Sudetenland by the Germans. In the United States, President Franklin Roosevelt called for an international conference in an attempt to maintain peace. The King of Sweden also attempted to calm
Adolf Hitler
down, sending him a message advising him that Wehrmacht current strength was no match for the combined strength of the opposing allied powers. Even the chief of the Kriegsmarine
Erich Raeder
attempted to convince
Adolf Hitler
to not provoke war. Late in the day, Czechoslovakia finally received some foreign support when Yugoslavia and Romania declared that they would offer military assistance should Hungary use force against Czechoslovakia.
Kormoran HSK 8
Launched 15 September 1938
24 October 1938 At a friendly luncheon in Berchtesgaden, German foreign minister
Joachim von Ribbentrop
tells Józef Lipski, the Polish ambassador to Germany, that the Free City of Danzig must return to Germany, that the Germans must be given extraterritorial rights in the Polish Corridor, and that Poland must sign the Anti-Comintern Pact.
Hans-Heinrich Wurmbach
Takes command of the Pocket Battleship
Admiral Scheer
on 31 October 1938 to
31 October 1939
Hans Langsdorff
Takes command of the Pocket Battleship
Admiral Graf Spee
on 1 November 1938 to
17 December 1939
On 9 November 1938, In Germany, the night of Kristallnacht (Night of Broken Glass) begins as National Socialists activists and sympathisers loot and burn Jewish businesses the all night affair sees 7,500 Jewish businesses destroyed, 267 synagogues burned, 91 Jews killed, and at least 25,000 Jewish men arrested.
Z23
Destroyer
Laid down 15 November 1938
Graf Zeppelin
Aircraft Carrier
Launched 8 December 1938
On 23 December 1938, The battle for Barcelona begins. A six pronged Nationalist attack is launched, with separate columns from the Pyrenees to the Ebro. They take Borges Blanques, surround Tarragona and reach the outskirts of Barcelona. The Republican government retreats from Barcelona to Girona, although troops continue to maintain the defence of the city.
For a complete list of
sources