On 3 March 1938, Sir Nevile Henderson, British Ambassador to Germany, presents a proposal to
Adolf Hitler
for an international consortium to rule much of Africa in which Germany would be assigned a leading role in exchange for a German promise never to resort to war to change her frontiers,
Adolf Hitler
rejects the British offer.
On 6 March 1938, The naval Battle of Cape Palos (the Nationalist heavy cruiser Baleares is sunk by Republican destroyers).
Adolf Hitler
on 10 March 1938, ordered the Wehrmacht General Staff to review Case Otto for the invasion against Austria.
Adolf Hitler
on 11 March 1938, formally issued a directive for the invasion of Austria, to be taken place on the following day.
The disparity between the declarations of
21 May 1935
, and the events of 11 March 1938, prompted M. Mastny, the Czechoslovakian minister in Berlin, to convey to Field Marshal
Hermann Göring
on the same evening the apprehensions of the Czechoslovakian government. Field Marshall,
Hermann Göring
, immediately assured him that Germany had no hostile intentions against Czechoslovakia. I gave you my word of honour, he said, and I can add that we wish only for better relations.
On 11 and March 1938, Anschluss: German troops occupy Austria; annexation is declared the following day.
On 12 March 1938,
Konstantin von Neurath
informant M. Mastny officially in the name of the Reich Chancellor, that Germany had no hostile intentions towards Czechoslovakia. He alluded to the interest taken by Germany in the Sudeten Germans, but at the same time, expressed the hope that this domestic question of the Czechoslovakian state might be satisfactory settled.
On 13 March 1938, M. Mastny received a fifth assurance from Field Marshal
Hermann Göring
, that Germany had no hostile intentions against Czechoslovakia. With the consent of the German government. These assurances were communicated by Mr Chamberlain to the House of Commons on 14 March 1938.
On 13 March 1938, France reopens its borders for the transit of arms to the Republican zone.
On 14 March 1938, French Premier Léon Blum reassures the Czechoslovak government that France will honour its treaty obligations to aid Czechoslovakia in event of German invasion.
Adolf Hitler
arrived in Vienna on 14 March 1938, in the recently annexed Austria region of Germany. The visit to Vienna, the Austrian capital, was intended to be for the first day of the occupation, but it was delayed until this date because
Heinrich Himmler's
Waffen SS could not complete the rounding up of all suspected elements in the city. In Britain, Prime Minister Neville Chamberlain noted that little could have been done in the previous few days to alter
Adolf Hitler's
intended course of action regarding Austria.
Wilhelm Gustloff
Hospital ship
Commissioned 15 March 1938
Thor HSK 4
Auxiliary cruiser
Launched 16 March 1938
On 18 March 1938, General
Werner von Fritsch
is acquitted of charges of homosexuality at his court-martial.
On 18 March 1938, Meeting between
Adolf Hitler
and Benito Mussolini in the Brenner Pass, Benito Mussolini agreed to enter a war on the side of Germany at an opportune moment.
Adolf Hitler
gave a speech at Königsberg on 25 March 1938, Germany; the approval of the annexation of Austria was his main concern.
The
Dornier Do 18W
flying boat established a seaplane record flying non-stop in a straight distance of 8,391 kilometres from Start Point, Devon, England, United Kingdom to Caravelas, Brazil on 27 March 1938.
Adolf Hitler
and Konrad Henlein meet in Berlin on 28 March 1938. Konrad Henlein is ordered to think of a demand which the Czechoslovakian government could not possibly agree to, and to make that the main demand of the Sudetenland National Socialist Party.
Robert Ley B
Hospital ship
Launched 29 March 1938
Go To:
April
Articles: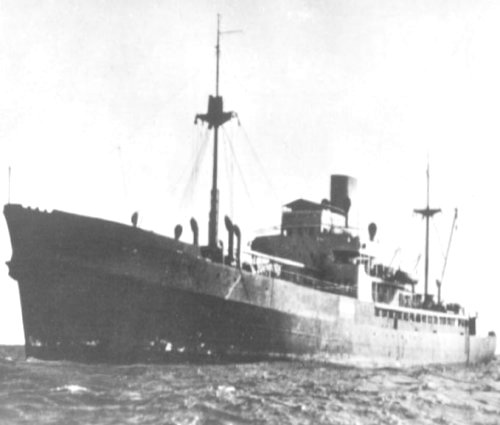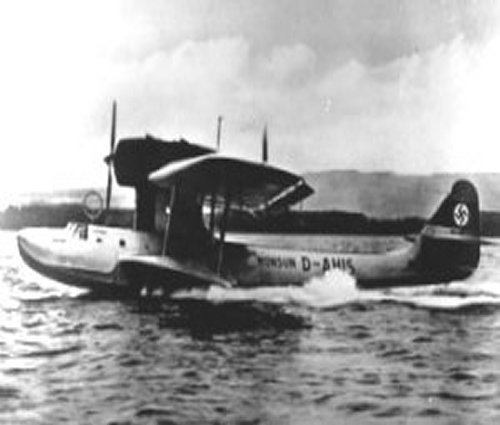 The Second Great War.
Edited by Sir John Hamilton
The War Illustrated.
Edited by Sir John Hamilton
2194 Days Of War.
ISBN-10: 086136614X
For a complete list of
sources