Franz Halder
was appointed Chief of the General Staff of the Wehrmacht Army (Oberkommando des Heeres) on 1 September 1938, succeeding General Ludwig Beck.
M1
Minesweeper
Commissioned 1 September 1938
On 5 September 1938, Czechoslovakian President Edvard Beneš invites mid-level representatives of the Sudeten Germans to the Hradcany palace, to tell them he will accept whatever demands they care to make, provided the Sudetenland remains part of the Republic of Czechoslovakia.
On 6 September 1938,What eventually proves to be the last of the Nuremberg Rallies begins. It draws worldwide attention because it is widely assumed
Adolf Hitler
, in his closing remarks, will signal whether there will be peace with or war over Czechoslovakia.
On 9 September 1938, United States of America President Franklin D. Roosevelt disallows the popular interpretation of Bullitt's speech at a press conference at the White House. Franklin D. Roosevelt states it is 100% wrong the United States would join a stop
Adolf Hitler
bloc under any circumstances, and makes it quite clear that in the event of German aggression against Czechoslovakia, the United States would remain neutral.
Hermann Göring
Hermann Göring, in a speech at Nuremberg on 10 September 1938, calls the Czechoslovakians a miserable pygmy race who are harassing the human race. That same evening, Edvard Beneš, President of Czechoslovakia, makes a broadcast in which he appeals for calm.
Adolf Hitler
makes his much anticipated closing address at Nuremberg, in which he vehemently attacks the Czechoslovakian people and President Beneš. American news commentator Hans von Kaltenborn begins his famous marathon of broadcast bulletins over the CBS Radio Network with a summation of
Adolf Hitler's
address.
Adolf Hitler
met with
Joachim von Ribbentrop
at
Martin Bormann's
home in Munich, Germany on 13 September 1938.
On 13 September 1938, The followers of Konrad Henlein begin an armed revolt against the Czechoslovak government in Sudetenland. Martial law is declared and after much bloodshed on both sides order is temporarily restored. Neville Chamberlain personally sends a telegram to
Adolf Hitler
urgently requesting that they both meet.
Adolf Hitler
on 14 September 1938, departed Munich, Germany for his home in Obersalzberg in southern Germany.
On 15 September 1938, Neville Chamberlain visited
Adolf Hitler
at Berchtesgaden in southern Germany to discuss German demands on Czechoslovakia. Neville Chamberlain expressed his personal approval for Germany's previous demands for Sudetenland, but would need to discuss further with his cabinet and the French.
Adolf Hitler
expressed his appreciation and promised that no military action would be taken.
Kormoran HSK 8
Auxiliary cruiser
Launched 15 September 1938
Neville Chamberlain on 16 December 1938, departed Germany and returned to London, England, United Kingdom. In the evening, he held a cabinet meeting to discuss the German demands on Czechoslovakia.
Z10 Hans Lody
Destroyer
Commissioned 17 September 1938
Z22 Anton Schmitt
Destroyer
Launched 20 September 1938
R31
R-boat
Launched 21 September 1938
On 22 September 1938, Seeing that the Czechoslovakians gave in to German demands, Hungary also made demands of their own on Czechoslovakian territory. On the same day, Sudeten Freikorps occupied two Czechoslovakian towns close to the German border. In Prague, the Czechoslovakian cabinet resigned. In Bad Godesberg, Germany, Neville Chamberlain met
Adolf Hitler
who demanded Czechoslovakia to allow Wehrmacht troops to occupy Sudetenland by
1 October 1938
.
During the evening, Neville Chamberlain and
Adolf Hitler
met again in Bad Godesberg, Germany on 23 September 1938.
Adolf Hitler
demanded Czechoslovakia to leave the Sudetenland area by 28 September 1938 Neville Chamberlain expressed frustration that
Adolf Hitler
was now demanding more than what had originally been discussed; after some heated discussion,
Adolf Hitler
returned to the original demand of
1 October 1938
.
On 24 September 1938, As Neville Chamberlain departed Bad Godesberg, Germany to return to London, United Kingdom,
Adolf Hitler
promised him that the Sudetenland region of Czechoslovakia would be the last German territorial demand in Europe. In France, the French government rejected the latest German demands the French military partially mobilised in preparation for war.
Adolf Hitler
arrived in Berlin, Germany on 24 September 1938.
Adolf Hitler
and Neville Chamberlain conclude their talks on the Sudetenland on 24 September 1938 at 130 in the morning. Chamberlain agrees to take
Adolf Hitler's
demands, codified in the Godesberg Memorandum, personally to the Czechoslovakian Government. The Czechoslovakian Government rejects the demands, as does Neville Chamberlain's own cabinet. The French Government also initially rejects the terms and orders a partial mobilisation of the French army.
Adolf Hitler
on 26 September 1938 in a speech to the Reichstag said. And now the last problem which must be solved confronts us. It is the claim for the Sudeten Lands is the last territorial claim that I have to make in Europe, but it is one I will not renounce. I assured Mr Neville Chamberlain that after this there would be no more international problems. I promised afterwards that if Herr Benes would settle peacefully, his problems with other minorities, I would even guarantee the new Czechoslovakian state. We do not want any Czechs our demand for the Sudetens is however irrevocable.
Franz Halder
on 27 September 1938, and other Wehrmacht Army officers set 29 September 1938 as the launch date of their revolt should
Adolf Hitler
lead Germany into a war over the Sudetenland crisis.
On 27 September 1938, In the early afternoon,
Adolf Hitler
moved several Wehrmacht divisions to the German-Czechoslovakian border. In the late afternoon,
Adolf Hitler
called for a military parade on the Unter den Linden boulevard in Berlin, Germany to rouse a patriotic sentiment; Berlin citizens responded coolly, however. In the United Kingdom, British military mobilised for war, school children were evacuated from London, while trenches were dug in the city's parks. British Prime Minister Neville Chamberlain recommended Czechoslovakian President Edvard Beneš to accept a partial military occupation of Sudetenland by the Germans. In the United States, President Franklin Roosevelt called for an international conference in an attempt to maintain peace. The King of Sweden also attempted to calm
Adolf Hitler
down, sending him a message advising him that Wehrmacht current strength was no match for the combined strength of the opposing allied powers. Even the chief of the Kriegsmarine
Erich Raeder
attempted to convince
Adolf Hitler
to not provoke war. Late in the day, Czechoslovakia finally received some foreign support when Yugoslavia and Romania declared that they would offer military assistance should Hungary use force against Czechoslovakia.
Adolf Hitler
on 28 September 1938, self-imposed
1 October 1938
deadline for occupation of the Sudetenland approaches,
Adolf Hitler
invites Benito Mussolini, French Premier Edourd Deladier, and British Prime Minister Neville Chamberlain to one last conference in Munich. The Czechoslovakian's themselves are not invited.
On 28 September 1938, Neville Chamberlain proposed to
Adolf Hitler
a conference between European powers to resolve the issue of Czechoslovakia
Hermann Göring
convinced
Adolf Hitler
to accept such an offer rather than waging war. Meanwhile, Neville Chamberlain sent Czechoslovakian President Edvard Beneš a message to express that Britain was to represent Czechoslovakia in the upcoming conference with Germany, and Britain would keep Czechoslovakia's best interest in mind.
Franz Halder
went to see Wehrmacht Army chief
Walther von Brauchitsch
on 28 September 1938, and gained some support for his planned overthrow of
Adolf Hitler
should there be a war over the Sudetenland crisis. At the end of the day, with Neville Chamberlain visiting Munich, Germany, and thus dramatically lessening the possibility of war between Britain and Germany,
Franz Halder
called off the revolt.
On 29 September 1938, The Munich Conference between
Adolf Hitler
, Neville Chamberlain, Benito Mussolini, and Edourd Deladier took place, during which Britain and France ceded Sudetenland from Czechoslovakia to Germany in an attempt to avoid war. The two Czechoslovakian representatives at the conference were locked in an adjacent room, not permitted to actually participating in the negotiations.
On 29 September 1938, Colonel Graham Christie, assistant British military attaché in Berlin, is told by Carl Friedrich Goerdeler that the mobilisation of the Royal Navy has badly damaged the popularity of the National Socialist Regime, as the German public realises that Fall Grün is likely to cause a world war.
On 30 September 1938, Shortly after midnight,
Adolf Hitler
, Neville Chamberlain, Benito Mussolini, and Édouard Daladier signed, in that order, the Munich Agreement which ceded Sudetenland from Czechoslovakia to Germany the actual document was backdated to the previous day, 29 September 1938. Upon returning to the United Kingdom, outside 10 Downing Street in London, Neville Chamberlain announced that I believe it is peace for our time.
Go To:
October
Articles: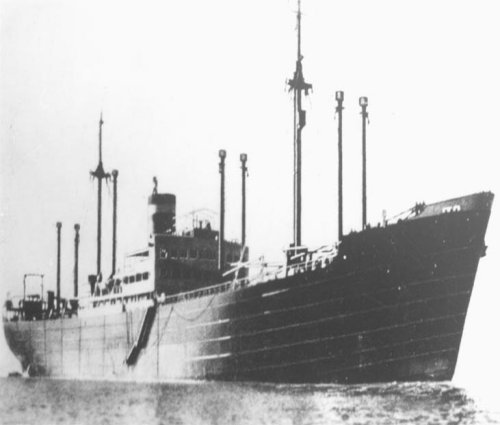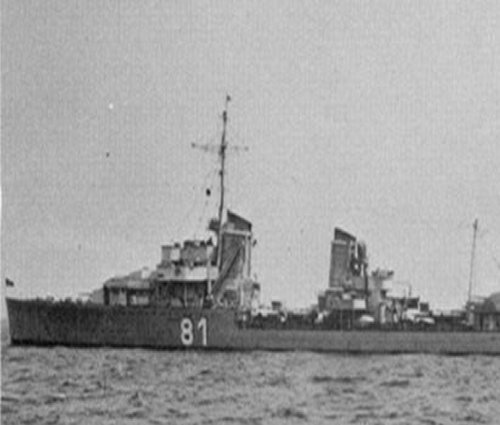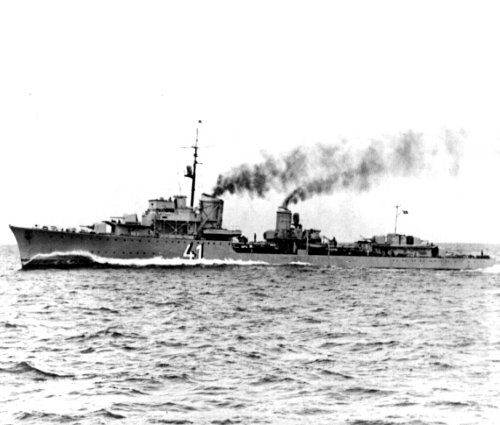 The Second Great War.
Edited by Sir John Hamilton
The War Illustrated.
Edited by Sir John Hamilton
2194 Days Of War.
ISBN-10: 086136614X
For a complete list of
sources