British forces off Montevideo joined by the French battleship Dunkerque. The
Admiral Graf' Spee
was reported to have been given until 1130 hrs on Saturday to leave.
The British Royal Air Force (RAF) aircraft bombed Luftwaffe seaplanes bases of Borkum, Norderney and Sylt during the night of
14
-15 December 1939.
Finns withdrew from Salmijaervi in the Artic after blowing up nickel mines. Russian armies set to be routed north of Lake Ladoga.
Paris announced encounters between advanced units in regions, immediately west of Vosges.
The British Prime Minister went to France to visit the British Expeditionary Force (BEF).
The British trawler, James Ludford hit a mine.
The British tanker, Inverlane was reported to have hit a mine.
The Belgium steamer, Rosa was sunk off the North East coast.
The Norwegian steamer Foeina was sunk after hitting a mine off Scotland.
The British tanker Atheltemlar was damaged by enemy action.
German ships Duesseldorf and Adolf Leonhardt were scuttled by their crews.
Z23
Destroyer
Launched 15 December 1939
Go To:
16th December
Articles: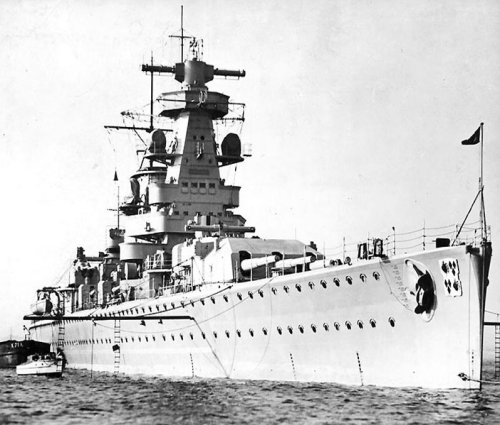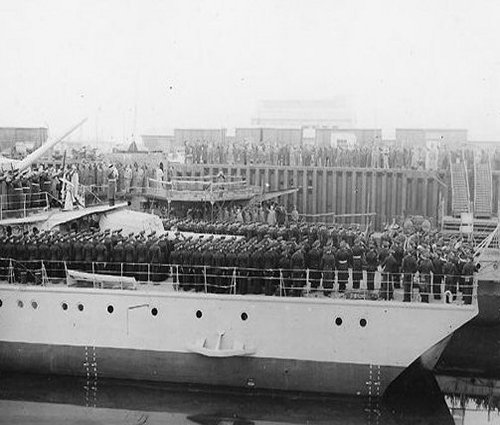 The Second Great War.
Edited by Sir John Hamilton
The War Illustrated.
Edited by Sir John Hamilton
2194 Days Of War.
ISBN-10: 086136614X
For a complete list of
sources