Paris reported great activity behind the German lines. But no renewal of the attack.
Luftwaffe aircraft approached Scapa Flow no bombs were dropped. They were engaged by heavy anti-aircraft fire.
The Kings of Norway and Denmark and the President of Finland, arrived in Stockholm to confer with the King of Sweden.
The German ambassador to Turkey
Franz von Papen
, was recalled by his government.
General Wavell, commander of British land forces in the middle east, and general Weygand, former chief of French general staff, arrived in Ankara by air talks with the Turkish general staff.
The British Admiralty announced that 24 officers and 786 men had lost their lives in HMS Royal Oak, out of a complement of 81 officers and 1,153 men.
It was reported that two British liners, City of Mandalay, and Yorkshire had been torpedoed in the Atlantic by
U-46
commanded by
Herbert Sohler
and
U-37
commanded by
Werner Hartmann
. The United States steamer Independence Hall had picked up 300 survivors.
The British Royal Air Force (RAF) made a successful night reconnaissance over north-west Germany.
Go To:
19th October
Articles:
Stars and stripes went to the rescue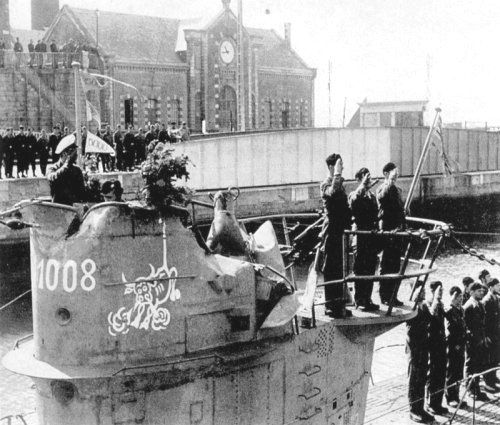 The Second Great War.
Edited by Sir John Hamilton
The War Illustrated.
Edited by Sir John Hamilton
2194 Days Of War.
ISBN-10: 086136614X
For a complete list of
sources