Heavy Russian attack in Karelian Isthmus was repulsed. In the North Russian troops checked by snowstorms.
The USS Tuscaloosa arrived at New York with 579 survivors from the scuttled German liner Columbus.
Unidentified aircraft appeared on the eastern countries.
Palace announced that two more U-boats had been sunk by the French fleet.
The Swedish steamers Mars and Adolf Bratt were sunk by mines.
The British Admiralty announced the sinking by Luftwaffe aircraft of the fishing trawlers HMS Pearl on the
17 December 1939
, and HMS Trinity an
18 December 1939
, and the trawlers HMS Evelyn and HMS Sedgefy were overdue and presumed lost.
It was reported that British troopship collided in fog, with liner Samaria the latter being damaged.
Hans Langsdorff
Commanding the
Graf Spee
commits suicide so as not to disgrace the German Navy.
T7
Torpedo boat
Commissioned 20 December 1939
Go To:
21st December
Articles:
We have scuttling drill on the Columbus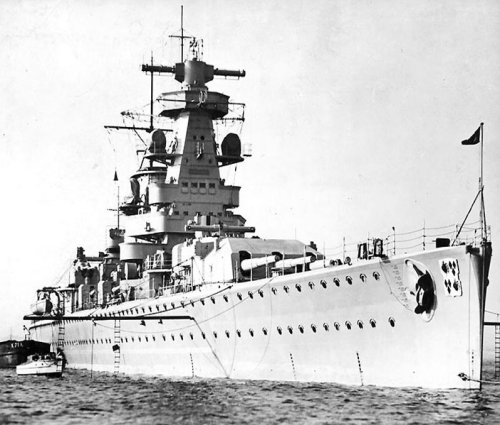 The Second Great War.
Edited by Sir John Hamilton
The War Illustrated.
Edited by Sir John Hamilton
2194 Days Of War.
ISBN-10: 086136614X
For a complete list of
sources