Waffen SS guards reported to be in control of Prague.
The British Admiralty announced that Luftwaffe aircraft made an unsuccessful attack on a British destroyer in southern North Sea.
Luftwaffe aircraft seen over Kent, Essex and Thames estuary, chased out to sea by British fighters. One a
Heinkel He 111
bomber was later proved to being shot down, no bombs were dropped. Luftwaffe aeroplanes appeared over the Orkneys and was beaten off by anti-aircraft fire.
Luftwaffe reconnaissance planes made a number of flights over France, including Normandy and the Rhone valley.
Twenty two survivors of the British steamer Arlington Court, torpedoed off the Irish coast on 16 November 1939 were landed. British trawler Wigmore was reported sunk.
Luftwaffe aeroplane, was shot down over Holland by Dutch air patrol.
Reported by London agents of the Royal Netherlands Steamship Co. That a number of those lost in the Simon Bolivar totals 83.
Reported from Cape Town that the German liner Windhuk had slipped out of Lobito, Portuguese East Africa, refitted with full armament of a raider.
Go To:
21st November
Articles: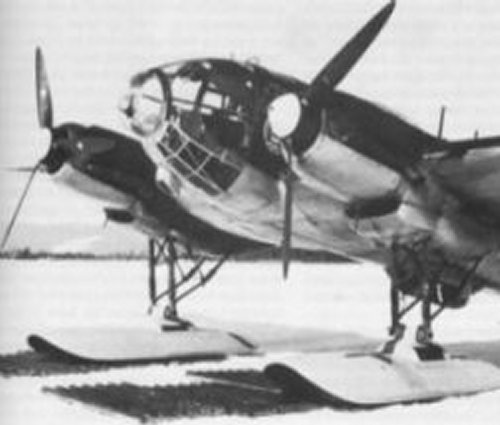 The Second Great War.
Edited by Sir John Hamilton
The War Illustrated.
Edited by Sir John Hamilton
2194 Days Of War.
ISBN-10: 086136614X
For a complete list of
sources