The British Admiralty announced that the submarine HMS H 49 was considered lost.
Daylight attacks by the British Royal Air Force (RAF) on shipping at Boulogne and Calais. Targets bombed at night included oil plants, factories, docks, shipping, railway junctions, 14 aerodromes. Danzig bombed for first time.
The war against Italy, Admiralty announced that Fleet Air Arm aircraft of HMS Ark Royal carried out bombing attack on harbour and aerodrome at Cagliari, Sardinia. The British Royal Air Force (RAF) Raided Italian supply bases in Albania, including Sarande, Konispol and Valona. During night of
9
-10 November 1940 Naples was again raided. Another attack made on Assab. Enemy twice raided Malta, but without material effect. Gallabat still in British hands.
Luftwaffe made raids on towns on Kent and Sussex coasts, and machine gun attack on Scilly Isles. Strong force crossed Dorset coast but was dispersed.
At night bombs fell in many districts of London. A South coast town was heavily bombed. Damage and casualties occurred in areas of Thames Estuary.
The Greek War, Italians attacked across River Kalamas but were driven back and lost their bridgeheads. Greeks captured further strategic points dominating Koritza road at Berat, and made other advances.
In Africa, Libreville, capital of Gabon, surrendered to Free French Forces.
Go To:
11th November
Articles: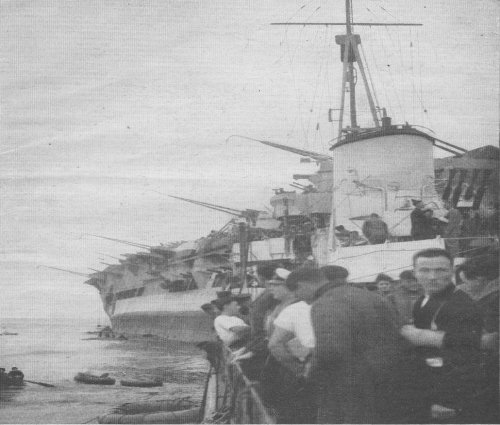 The Second Great War.
Edited by Sir John Hamilton
The War Illustrated.
Edited by Sir John Hamilton
2194 Days Of War.
ISBN-10: 086136614X
For a complete list of
sources