Finnish delegates arrive in Helsinki from Moscow, bringing text of peace treaty.
Swedish foreign office announced that Sweden had promised Finland to examine possibility of making defensive alliance between the two countries. Similar promise had been given to Norway.
Evacuation from ceded areas began in Finland. Estimated that 470,000 persons will have lost their land and homes.
French Senate held a secret session devoted to discussion on the finish situation.
It was reported that three fishing trawlers had beaten off with machine gun fire three
Heinkel He 111
bombers in a 70 minute fight in North sea.
Legislative Council of Hong Kong, agreed to offer monetary gift of £100,000 to the Imperial government for war purposes, and also to build two minesweepers and four harbour defence craft.
Mr Sumner Welles arrived in Paris. He had a talk with M Daladier before leaving for Rome.
Go To:
15th March
Articles: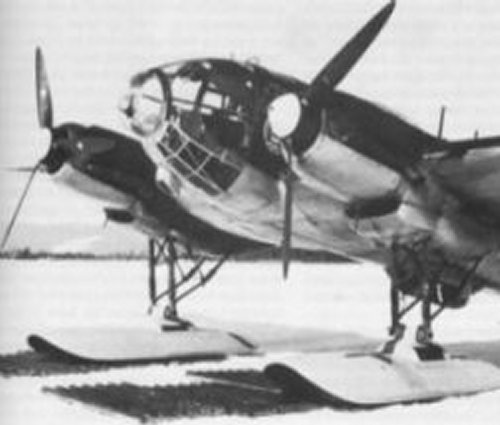 The Second Great War.
Edited by Sir John Hamilton
The War Illustrated.
Edited by Sir John Hamilton
2194 Days Of War.
ISBN-10: 086136614X
For a complete list of
sources