The British Admiralty reported that nearly 300 British prisoners, taken from ships sunk by the pocket battleship
Admiral Graf Spee
were rescued by destroyer HMS Cossack on Friday night from the German auxiliary naval vessel Altmark, which was steaming down the Norwegian coast. An armed party from the destroyer HMS Cossack bordered the prison vessel, while she was taking refuge in Joessing fjord. And the rescued men were later landed at Leith.
It was reported that the German tanker Baldur had been intercepted on 16 February 1940 by the destroyer HMS Ivanhoe, outside Norwegian territorial waters, and promptly scuttled herself.
The British steamer Baron Ailsa sank after an explosion in the North sea.
The British team Langlieford was reported sunk by enemy action on 14 February 1940.
The Norwegian steamer Kvernas sank after an explosion.
Go To:
18th February
Articles: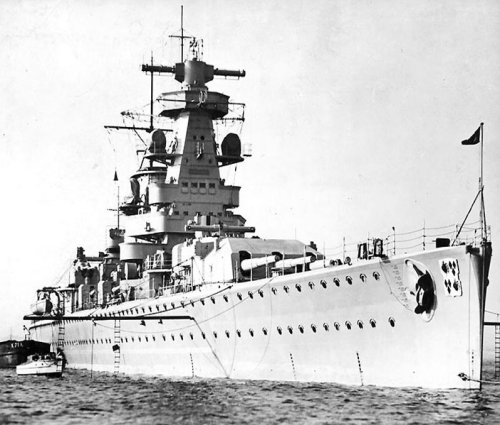 The Second Great War.
Edited by Sir John Hamilton
The War Illustrated.
Edited by Sir John Hamilton
2194 Days Of War.
ISBN-10: 086136614X
For a complete list of
sources