The British War office announced that landing of British troops was continuing and that contact had been made with Norwegian forces and operations were proceeding.
The British Admiralty stated that highly successful operations have been carried out by aircraft of fleet air arm. An
16 April 1940
, German shipping was attacked off Bergen, one transport was sunk, and one submarine hit.
On
17 April 1940
one
Heinkel
, and one
Dornier
flying boat were shot down, and two more
Heinkel's
and another
Dornier
were damaged.
British cruiser reported damaged by bombing an
17 April 1940
, reached her base.
The British air ministry announced that extensive air operations were carried out on
17 April 1940
. On several points of the Norwegian coast. Main attack being, again directed against Stavanger. Three aircraft failed to return.
Heinkel He 111
bomber flew over part of Shetlands, but was driven off by a single seater fighter.
British steamer, Swainby was torpedoed off the North Scottish coast during the night of
17
-18 April 1940. all hands were saved
Swiss government announced emergency measures in the event of surprise attack, and called more men to the colours.
M21
Minesweeper
Commissioned 18 April 1940
Go To:
19th April
Articles: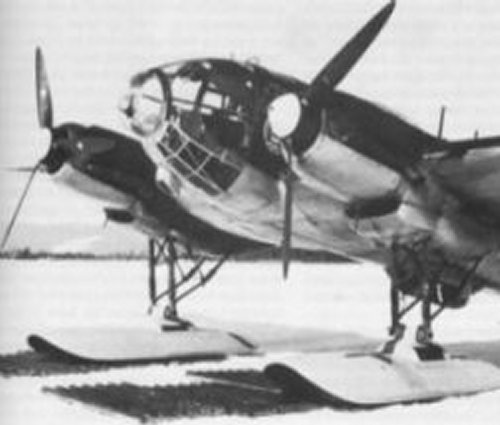 The Second Great War.
Edited by Sir John Hamilton
The War Illustrated.
Edited by Sir John Hamilton
2194 Days Of War.
ISBN-10: 086136614X
For a complete list of
sources