Adolf Hitler
informed French delegation of armistice terms in Forest of Compiègne.
Fighting continued, particularly in the Vosges, near Thionville, and at Colmar.
Fleet air arm wrecked German gun emplacements is near Calais.
Coastal command attacked German shipping and oil depot at Willemsoord, Holland. Two ships sunk.
The
Scharnhorst
is attacked by aircraft from the British Royal Air Force (RAF) coastal command, at around 1500 hrs, six swordfish torpedo planes attacked, but were easily repulsed by
Scharnhorst
anti-aircraft guns.
The British Royal Air Force (RAF) bombers attacked Tobruk, Libya and secured a hit on Italian warship. Malta raided for times during night of
20
-21 June 1940.
Fourth Canadian contingent arrived safely in England.
Polish President and cabinet arrived in London from Angers.
Go To:
22nd June
Articles: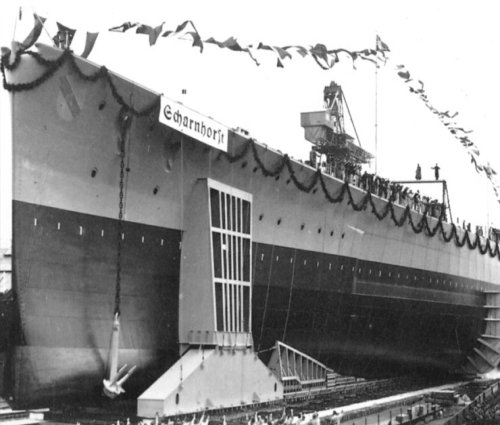 The Second Great War.
Edited by Sir John Hamilton
The War Illustrated.
Edited by Sir John Hamilton
2194 Days Of War.
ISBN-10: 086136614X
For a complete list of
sources