The British Admiralty announced that the submarine HMS Swordfish was overdue and must be considered lost.
At dawn Coastal Command aircraft attacked dockyard at Wilhelmshaven and enemy bases at Brest and Lorient. The British Royal Air Force (RAF) Bombed targets in Rhineland, including Mannheim and Ludwigshaven. Inland docks at Cologne were hit and oil stocks at Frankfort-on-Main were fired. Attacks also made on Channel ports and aerodromes.
The war against Italy, British troops in Bardia area being steadily reinforced. Italian Garrison putting up strong resistance. The British Royal Air Force (RAF) Made successful night raid on Benina.
No daylight activity except for few bombs dropped in west of Scotland. During night raids were again made on Merseyside and on Manchester, which had its first long and severe attack. Much damage done and many casualties. Luftwaffe bombers were also reported from many other parts of the country.
The Greek War, Severe battles reported from all sectors in Albania in spite of heavy snow. Chimara reported to be under heavy Fire from Greek artillery. Eighteen Italian aeroplanes brought down. Fierce air battle lover Argyrokastro, when 9 British Royal Air Force (RAF) machines attacked force exceeding 50, brought down 8 and damaged 3 others. Two British planes lost.
The British Royal Air Force (RAF) Raided oil wells at Kucove, Central Albania.
Lord Halifax appointed Ambassador to USA, Mr. Anthony Eden to the Foreign Minister and Capt. David Margesson to be War Minister.
Z33
Destroyer
Laid down 22 December 1940
Go To:
23rd December
Articles: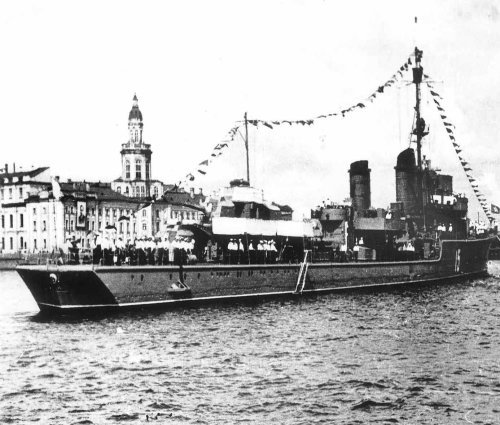 The Second Great War.
Edited by Sir John Hamilton
The War Illustrated.
Edited by Sir John Hamilton
2194 Days Of War.
ISBN-10: 086136614X
For a complete list of
sources