The trawler HMS Arctic Trapper shot down two Luftwaffe planes which had attacked her. The minesweeping trawler HMS Resparko was reported sunk as result of air attack.
The British Royal Air Force (RAF) made hour long bombing raid on
Daimler-Benz
plant at Stuttgart, and also attacked nitrogen plant at Ludwigshafen, synthetic oil plant at Frankfurt and power station near Cologne, German long-range gun positions again bombed. Further attacks also made on 20 aerodromes in occupied territory.
The British Royal Air Force (RAF) bombers attacked industrial targets in North West Italy. During the night of
23
-
24
August 1940. British naval forces penetrated into the harbour of Bardia, Libya, and engaged targets at point-blank range the seaplane base at Bomba was also bombarded.
Resumption of mass bombing raids on England, In afternoon came. two waves, one of 300, the other of 500 Luftwaffe bombers with escorting fighters. Two attempts to reach London were beaten back, but in a third, at 3 p.m. some bombs were dropped. Portsmouth raided Ramsgate gas works hit and Manston aerodrome damaged Dover again shelled from French coast and later bombed from air, but suffered only slightly. Fierce air battles fought above the Straits. Fifty-two Luftwaffe raiders shot down. Nineteen British fighters lost, but 12 pilots safe.
Rumano-Hungarian negotiations on Transylvanian question broke down.
Bismarck
Battleship
Commissioned 24 August 1940
Ernst Lindemann
Takes command of the Battleship
Bismark
on 24 August 1940
M32
Minesweeper
Launched 24 August 1940
Go To:
25th August
Articles: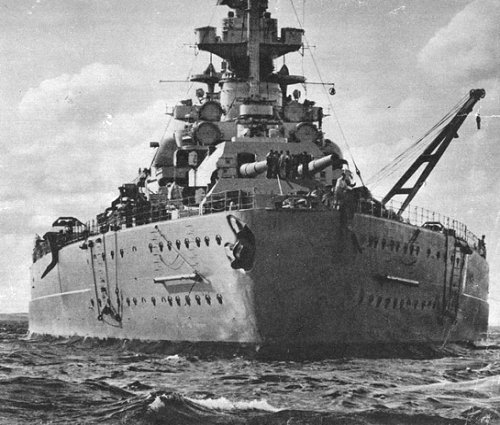 The Second Great War.
Edited by Sir John Hamilton
The War Illustrated.
Edited by Sir John Hamilton
2194 Days Of War.
ISBN-10: 086136614X
For a complete list of
sources