Embarkation of Allied troops proceeded steadily, in spite of intensified bombardment of the mole at Dunkirk by German artillery.
Mr Eden, war secretary, announced that more than 4/5 of BEF had arrived safely in England, together with tens of thousands of French troops.
The British air Ministry announced that on Saturday, 78 Luftwaffe aircraft were brought down over Dunkirk beaches. Further Luftwaffe bombing raids on towns in the Rhône Valley.
Nearly 50,000 children evacuated from south eastern and eastern areas in England.
Komet HSK 7
Auxiliary cruiser
Commissioned 2 June 1940
Go To:
3rd June
Articles: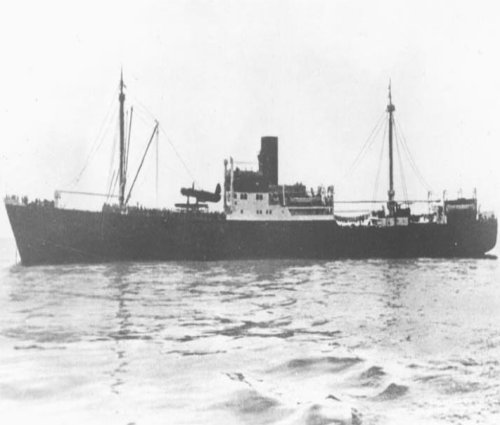 The Second Great War.
Edited by Sir John Hamilton
The War Illustrated.
Edited by Sir John Hamilton
2194 Days Of War.
ISBN-10: 086136614X
For a complete list of
sources