Bucharest reported serious clashes between Russian troops advancing into Bessarabia and retiring Romanian forces.
French, Italian and German delegations to Armistice commission assembled at Wiesbaden and proceedings opened.
The British Royal Air Force (RAF) bombers again attacked Merville aerodrome and also railway objectives at Vignacourt, north of Abbeville.
Non-stop attacks on Germany continued. Oil storage tanks at Hamburg hit and set on fire. Further raids made an German aerodromes including Norderney. Five
Messerschmitts Bf 109
shot down and seven others probably destroyed by formations of Hurricane fighters over France.
Luftwaffe aircraft, again crossed British coasts during the night. The British Royal Air Force (RAF) fighters shot down a floatplane off the northeast coast.
The British Admiralty announced that the submarine HMS Grampus was overdue and must be considered lost.
Malta had 50th air raid.
Go To:
1st July
Articles: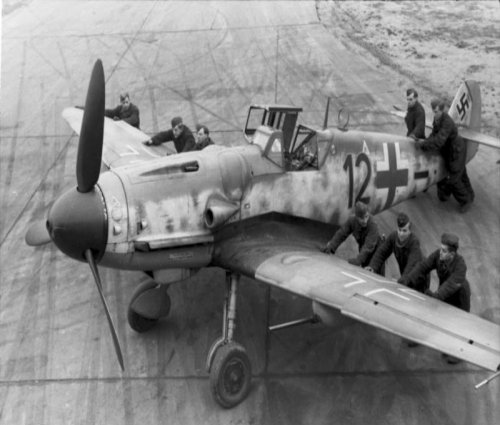 The Second Great War.
Edited by Sir John Hamilton
The War Illustrated.
Edited by Sir John Hamilton
2194 Days Of War.
ISBN-10: 086136614X
For a complete list of
sources