The British Admiralty announced that the trawlers HMS Hickory and HMS Lord Inch cape had been sunk by Kriegsmarine mines.
Despite adverse weather conditions, the British Royal Air Force (RAF) Carried out successful attacks on naval dockyards at Kiel and oil tanks and railway targets at Naples
The war against Italy, Cairo reported than two enemy planes had been shot down in raid on Malta, and two others damaged. South African Air Force destroyed two Italian bombers in Kenya.
Little daylight air activity. Few bombs fell in southern half of country. Diving aircraft delivered short bursts of machine gun fire. No night raids on London. Luftwaffe reported from Northeast England and East Scotland, where tenement houses were demolished.
One Luftwaffe bomber, destroyed. Britain lost one fighter.
Air Chief Marshal Sir Wiifrid Freeman appointed Vice Chief of Air Staff.
The Greek War, It was announced that British troops had landed in Greek territory, that Navy was there, and that air support was being given.
Greek troops reported to have encircled Koritza after battle in which they made 1,200 prisoners and destroyed 30 tanks. Attacks in Florina sector repelled. Enemy made 15 bombing raids, mostly against positions captured from them. Salonika again raided.
Go To:
4th November
Articles: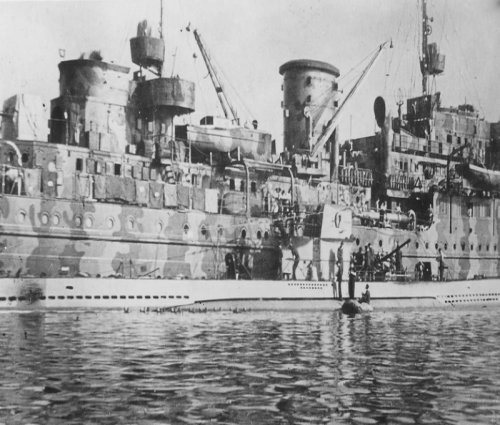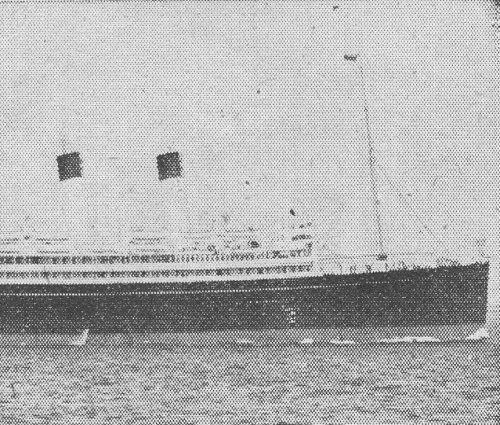 HMS Laurentic which has been sunk by
U-99
on 3 November 1940. Before being taken over by the Royal Navy and commissioned as an armed merchant cruiser, she belonged to the Cunard White Star Line. She was built in 1927 and displaced 18,724 tons.
Pham, Fox
The Second Great War.
Edited by Sir John Hamilton
The War Illustrated.
Edited by Sir John Hamilton
2194 Days Of War.
ISBN-10: 086136614X
For a complete list of
sources