Two British trawlers reported having shot down a
Dornier Do 17
which had attacked them in the English Channel. Italy admitted the loss of seventeenth submarine.
The British Royal Air Force (RAF) made night raids on oil plant at Sterkrade, in the Ruhr; leaving it.in flames. Suecessful attack also made on Krefeld aerodrome.
Three Blenheims of Coastal Command routed four
Messerschmitts Bf 109's
of French coast, severely damaging two.
Italians invaded British Somaliland advancing at three points, and were resisted by British land and air forces. Italian base at Bir el Gobi, Libya, bombed by the British Royal Air Force (RAF) on their way there five British machines engaged 50 Italian fighters and destroyed three. A Italian aircraft raided Sidi Barrani and Mersa Matruh.
German raiders did minor damage in South West England. During night of
3
-
4
August 1940, Luftwaffe aircraft dropped bombs on areas of Thames Estuary, East Coast of Scotland and Wales. No damage or casualties reported.
In Japan three more arrested Britons were released. It was announced. Japanese nationals arrested in London, in Singapore and other British possessions.
Germans closed part of frontier between France and Switzerland.
Go To:
5th August
Articles: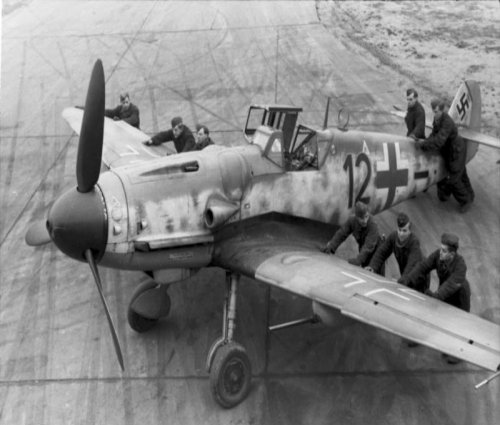 The Second Great War.
Edited by Sir John Hamilton
The War Illustrated.
Edited by Sir John Hamilton
2194 Days Of War.
ISBN-10: 086136614X
For a complete list of
sources