The British armed merchant cruiser HMS Carnarvon Castle was in action at long range with heavily armed Kriegsmarine raider
Thor HSK 4
in South Atlantic. HMS Carnarvon Castle was slightly damaged and put into Montevideo for repairs.
The British Admiralty announced loss while mine sweeping of the trawlers HMS Ethel Taylor, HMS Amethyst, HMS Elk, HMS Calverton, and the drifter HMS Christmas Rose.
Coastal Command aircraft attacked chemical factory at Eindhoven, Rotterdam airport, Haamstede aerodrome, and submarine base at Lorient.
Night bombing operations were cancelled owing to bad weather.
Successive formations of Luftwaffe fighters and fighter-bombers which flew over East Kent were scattered by bur fighters. Bombs were dropped, causing damage and casualties.
During night South Coast town was heavily bombed. Large fires caused in nurses home attached to hospital. Extensive damage to houses, shops, and a cinema. London was also raided for short time.
Fourteen Luftwaffe aircraft shot down. Two British fighters lost, but pilot of one safe.
Long-range artillery duel across Straits of Dover. The British Royal Air Force (RAF) bombers flew to attack enemy positions.
The Greek War, Greeks occupied Premeti, enemy suffering heavy losses. Greek aircraft heavily bombed enemy columns at Elbasan and inrvalley of River Skumbi. To south of Argyrokastro Greeks occupied Libohovo. Italians evacuated Delvino.
Go To:
6th December
Articles: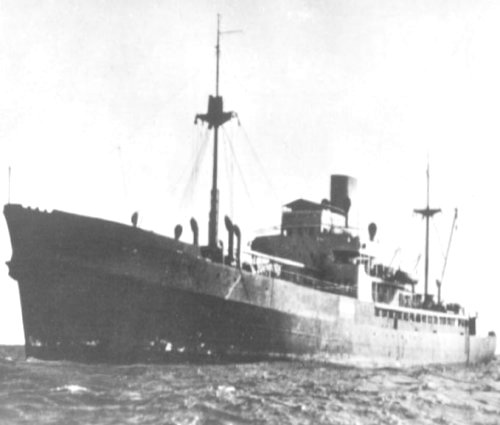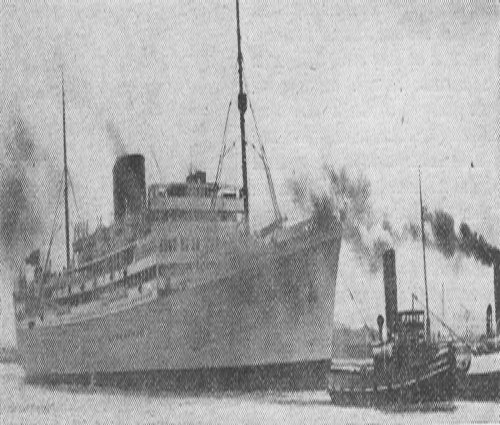 HMS Carnarvon Castle a auxiliary cruiser of 21.222 tons, was in action on 5 December 1940 with
Thor HSK 4
an heavily armed raider in the South Atlantic, Northeast of the River Plate estuary, The fight, which lasted 90 minutes, ended with the damaged raider steaming away at high speed. The British ship also sustained damage and put into Montevideo for repairs.
Photo, Topiral Press
The Second Great War.
Edited by Sir John Hamilton
The War Illustrated.
Edited by Sir John Hamilton
2194 Days Of War.
ISBN-10: 086136614X
For a complete list of
sources