Further Russian attacks on Finnish south coast were beaten off. Fighting continued on the ice of Viipuri Bay.
Heinkel raider brought down by the British Royal Air Force (RAF) fighter command patrol of north coast of Scotland.
The British air ministry announced that machines of bomber and coastal command is attacked three German patrol vessels near Borkum.
Two
Heinkel He 111
aircraft encountered over the North Sea were engaged and seen to be hit.
Bombing attack made on the night of
7
-8 March 1940, on naval auxiliary vessels near Sylt.
In the course of reconnaissance the British Royal Air Force (RAF) aircraft flew over Posen in western Poland, longest flight of the war.
Information was made public of protective device against magnetic mines, consisting of girdle of cables, which neutralises the ship's magnetic field.
British steamer, Counsellor was sunk off North West coast.
Many fishing trawlers reported attacks from enemy aircraft.
Survivors of the Italian steamer Amelia Lauro reported Luftwaffe bomber.
The German ship Uruguay scuttled herself in the north Atlantic.
Go To:
9th March
Articles: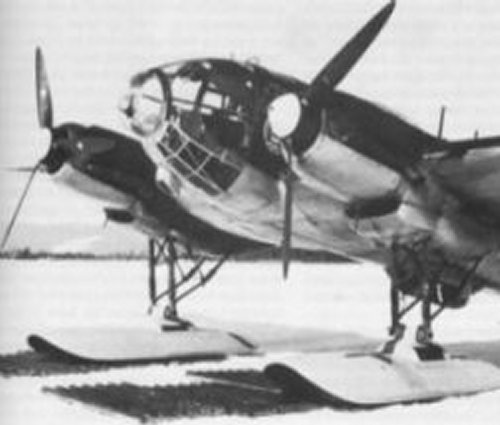 The Second Great War.
Edited by Sir John Hamilton
The War Illustrated.
Edited by Sir John Hamilton
2194 Days Of War.
ISBN-10: 086136614X
For a complete list of
sources