The British Royal Air Force (RAF) made daylight attacks on oil plant at Hamburg, barges and bridges near Helder in Holland, Texel aerodrome; and shipping at Le Havre. During night our bombers carried out raids on widespread industrial and military objectives in Germany and enemy occupied territory, including oil plant at Cologne,
Krupps
works at Essen, and the Channel ports.
Aircraft of Coastal Command and Fleet Air Arm bombed shipping, naval quays and workshops at Brest. Hits were registered on destroyers.
The war against Italy, the British Royal Air Force (RAF) attacked shipping in Tobruk harbour, three ships being hit. Italians suffered heavy losses in skirmish with British patrol south of Buna, East Africa.
Britain was attacked by small formations of high flying fighters-bombers. Few penetrated beyond, Kent and Sussex coasts, where minor damage was done. Some casualties and destruction in London. London had 12 hour night raid. Bombs fell in. 40 districts. Three churches severely damaged. Buses hit. Hotel cut in half; many houses damaged. Attacks were also made in several other parts of England.
The Luftwaffe lost four aircraft. One British tighter lost, but pilot safe.
Kormoran HSK 8
Auxiliary cruiser
Commissioned 9 October 1940
Go To:
10th October
Articles: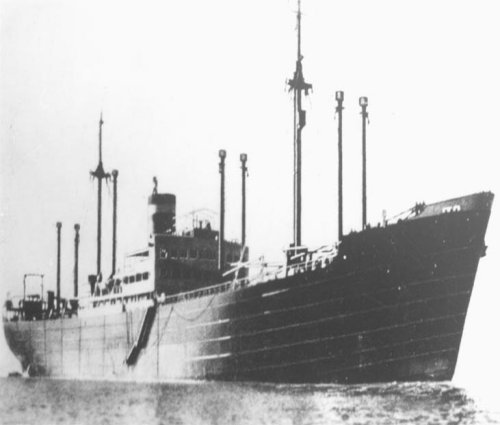 The Second Great War.
Edited by Sir John Hamilton
The War Illustrated.
Edited by Sir John Hamilton
2194 Days Of War.
ISBN-10: 086136614X
For a complete list of
sources