The British Royal Air Force (RAF) attacked shipping at Cherbourg and Le Havre, six ships, totalling 20,000 tons, a total loss. Chemical works and railway sidings attacked at Chocques, near Bethune. Sixteen Luftwaffe
Me 109
fighters destroyed. Britain lost ten fighters and two bombers. Night attacks on Cologne and elsewhere in Rhineland. Docks at Ostend, Calais and Boulogne also bombed.
Russian Front, Furious battle still raging round Ostrov. Russians, counter-attacking at Polotsk and Lepel, claimed destruction of Panzer division. Another Wehrmacht division defeated at Borisov, and the Wehrmacht held at Bobruisk and round Novgorod-Volynsk.
In Africa, Heavy raids on Benghazi harbour and Libyan airfields
Near East, Paris radio stated that Australian troops occupied Beirut. Naples bombed for three hours at night.
Luftwaffe bombs fell by night at points in east and Northeast of England, including sharp attack at one coastal place.
M201
Minesweeper
Is severely damaged after hitting a mine.
M341
Minesweeper
Launched 10 July 1941
Go To:
11th July
Articles: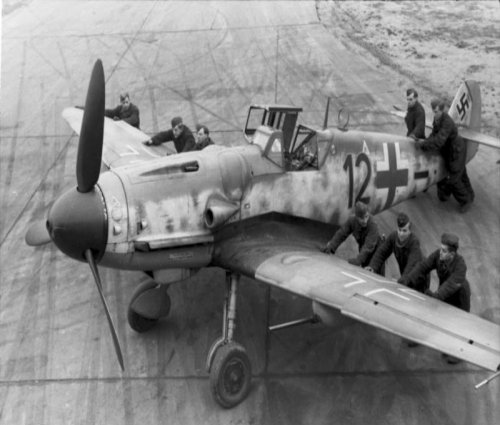 The Second Great War.
Edited by Sir John Hamilton
The War Illustrated.
Edited by Sir John Hamilton
2194 Days Of War.
ISBN-10: 086136614X
For a complete list of
sources