The British the drifter HMS Eager shot down a
Junkers Ju 87
dive bomber.
The war in Italy, In Eritrea British forces occupied Elghena. Operations about Keren developing.
The British Royal Air Force (RAF) very active in support. No change on other African fronts.
No Luftwaffe day raids reported over Britain. At night there was slight activity, near Western coasts, but few bombs tell. Some casualties occurred in South Wales.
Luftwaffe bomber destroyed in East Scotland.
The Greek War, North West of Trebesina Greeks reported to have captured new heights and also to have occupied important positions Northeast of Himara.
Mussolini and Franco met and conferred together at Bordighera.
Go To:
13th February
Articles: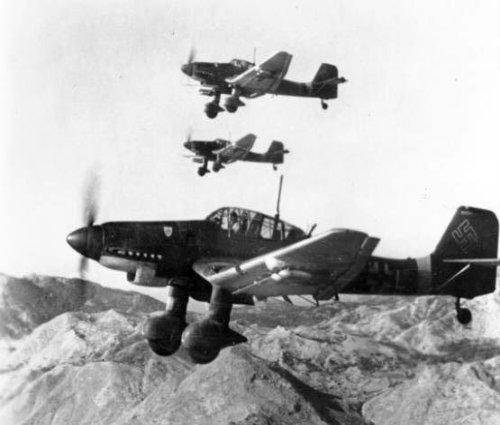 The Second Great War.
Edited by Sir John Hamilton
The War Illustrated.
Edited by Sir John Hamilton
2194 Days Of War.
ISBN-10: 086136614X
For a complete list of
sources