During daylight sweeps railway and canal communications were bombed, shipping off Dutch coast attacked, and six Luftwaffe
Me 109
fighters destroyed. At night Bremen was attacked with exceptionally heavy bombs.
Russian Front, Stubborn fighting took place, according to Moscow, in areas of Pskov, Vitebsk and Novgorod-Volynsk, but caused no important change. The Wehrmacht claimed to have pierced Stalin Line at several points, that Leningrad was threatened, and occupation of Kiev imminent.
Near East, Allied terms for armistice in Syria accepted by General Dentz.
British and Soviet Governments signed a military agreement.
Go To:
13th July
Articles: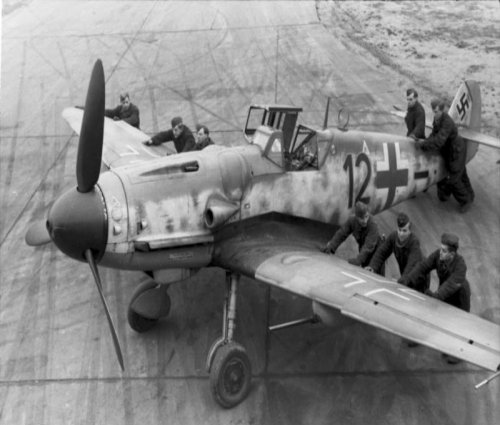 The Second Great War.
Edited by Sir John Hamilton
The War Illustrated.
Edited by Sir John Hamilton
2194 Days Of War.
ISBN-10: 086136614X
For a complete list of
sources