The British Admiralty announced the loss of the monitor Terror and the gunboat Ladybird during operations off Libya. The Kriegsmarine pocket battleship
Lützow
hit by torpedo from Beaufort bomber off Norway.
It was confirmed in Washington that the American merchantmen Robin Moor was torpedoed and sunk by the Kriegsmarine
U-69
on
21 May 1941
. The British Royal Air Force (RAF) attacked enemy shipping in the Channel. Another heavy night raid by Bomber Command on the Ruhr. Coastal Command attacked docks at Brest and Antwerp.
In Africa, It was announced from Cairo that Abyssinian Patriot forces have occupied Lekamti. Capture of Assab by troops from HMS ships and units of Royal Indian Navy announced.
Near East, Allied forces in Syria, supported by the British Royal Air Force (RAF), made further important progress in all sectors. Shipping in the harbour at Beirut was attacked by the British Royal Air Force (RAF) and Fleet Air Arm, one Vichy aircraft was shot down.
During the night Luftwaffe aircraft flew over eastern England. One Luftwaffe plane destroyed.
Wilhelm Meendsen-Bohlken
Takes command of the Pocket Battleship
Admiral Scheer
on 12 June 1941 to
28 November 1942
Go To:
13th June
Articles: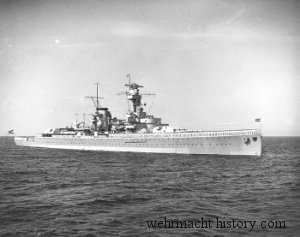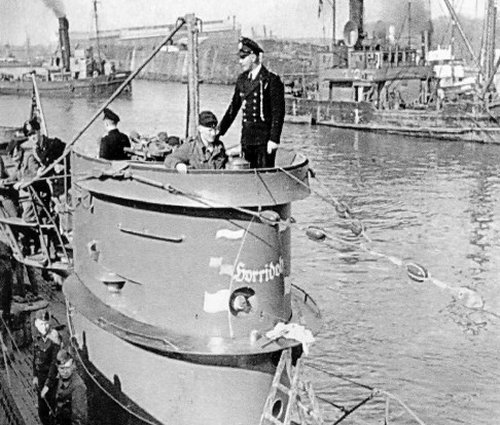 The Allied Powers were fully represented at a meeting in St. Jamess Palace on 12 June 1941, when the leaders of Britain, her Empire and the Allied Governments reaffirmed, We fight on to Victory. Those seen above are 1, Mr R, A. Butler, 2, Sir Archibald Sinclair, 3, Viscount Cranborne, 4, Mr. Winston Churchill, 5, M. Michiels (Netherlands), 6, M. Simopoulos (Greece), 7, Mr. S. M. Bruce (Australia), 8, Mr. W.J. Jordan (New Zealand), 9, M. Dupong (Luxembourg), l0, M. Soubhstitch (Yugoslavia), 11, M. Nygaardsvold (Norway), l2, M. Zaleski (Poland), 13, Mr. Anthony Eden, 14, Mr. S. F. Waterson (S. Africa), 15, M. Gerbrandy (Holland), 16, M. Lie (Norway), 17, M. Pierlot (Belgium), 18, HM the King, 19, M. Bech (Luxembourg), 20, M. Masaryk (Czechoslovakia), 21, M. Sramek (Czechoslovakia), 22, General Sikorski (Poland), 23, M. Sgaak (Belgium), 24, M. Deiean (Free France), 25, M. Cassin (Free France), 25, Baron Cartier de Marchienne (Belgium), 27, Sir E. Bridges (Secretary of Cabinet), 28, Mr. Brendan Bracken (Parliamentary Private Secretary to Mr. Churchill).
Photo. P.N.A.


The Second Great War.
Edited by Sir John Hamilton
The War Illustrated.
Edited by Sir John Hamilton
2194 Days Of War.
ISBN-10: 086136614X
For a complete list of
sources