The British Commander-In-Chief of the Mediterranean reported further successes by submarines. At least three troop and supply ships sunk, and probably two more. HMS sloop Auckland reported sunk. All day attacks on shipping and coastal targets, including Cherbourg, Le Havre and Hazebrouck. Seven Luftwaffe
Me 109
fighters destroyed, we lost two bombers and four fighters. Night attacks on Bremen and Hanover and docks at Rotterdam.
Russian Front, Moscow claimed to have sunk two
U-boats
. Soviet air force bombed Ploesti oil centre, Rumania.
In Africa, Night attacks on Bardia and Benghazi. Day raid on aerodrome at Zuara.
Near East, Vichy Government officially announced approval and signature of terms for armistice in Syria. The British Royal Air Force (RAF) made night attacks on aerodromes at Eleusis and Hassani (Greece) and Heraklion (Crete), and on docks at Messina.
Luftwaffe night raiders attacked east coastal town. Two Luftwaffe day bombers destroyed.
Go To:
15th July
Articles: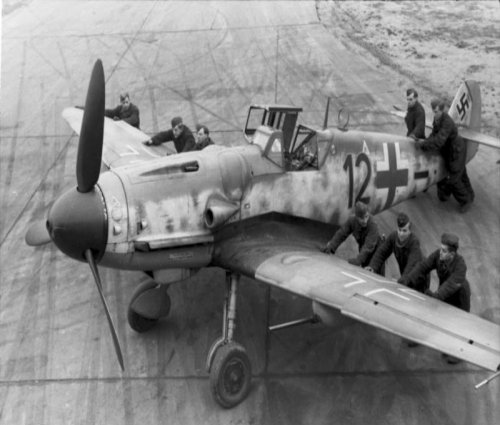 General Sir Henry Maitland Wilson signing the Convention which brought hostilities in Syria to a close on 14 July 1941, after thirty-five days of fighting. General Catroux, who led the Free French delegates, is seen second from the left. The ceremony took place in the military schoolroom of the Sidney Smith Barracks, Acre, in Palestine, and the terms of the Convention placed Syria under Allied protection for the duration of the war. The end of the Naxi-Vichy conspiracy in Syria consolidated the British position in the Eastern Mediterranean and restored our prestige among the peoples of that area.
Photo, British Official Crown Copyright.


The Second Great War.
Edited by Sir John Hamilton
The War Illustrated.
Edited by Sir John Hamilton
2194 Days Of War.
ISBN-10: 086136614X
For a complete list of
sources