The British Admiralty announced that Kriegsmarine convoy of five transports and three escort vessels sunk by Navy off Tripoli. The destroyer HMS Mohawk lost during action. The submarine HMS Tigris reported to have sunk heavily laden tanker. The loss of HMS Bonaventure while escorting convoy reported.
The British Royal Air Force (RAF) sank two supply vessels off French coast. Borkum bombed. Offensive patrols over Channel and Northern France. At night Kiel was heavily bombed. Other targets in North Germany and docks at Boulogne also attacked.
The war against Italy, Duke of Aosta sent envoy to Diredawa to parley with British. The British Royal Air Force (RAF). heavily damaged troops and transport in El Adem Tobruk-Bardia area. A.A.F. destroyed four Luftwaffe
Junkers Ju 87
over Capuzzo.
Main Luftwaffe night raid on Belfast and elsewhere in Northern Ireland. Eight Luftwaffe aircraft destroyed.
In the Balkans, Cairo reported that British right sector had repulsed several attacks. Violent enemy air attacks against Larissa, Volo, Trikkala and Karditza. Five Luftwaffe
Junkers Ju 87
dive bombers shot down over Piraeus area.
Z31
Destroyer
Launched 15 April 1941
Go To:
16th April
Articles: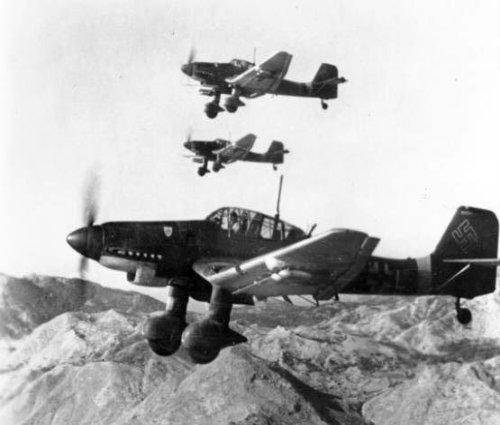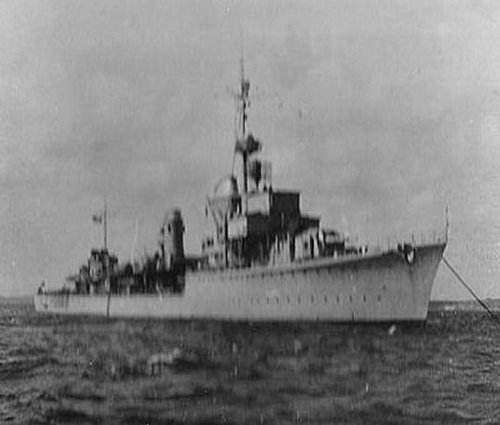 The Second Great War.
Edited by Sir John Hamilton
The War Illustrated.
Edited by Sir John Hamilton
2194 Days Of War.
ISBN-10: 086136614X
For a complete list of
sources