The British Admiralty announced that the HMS auxiliary vessel Lady Somers was sunk. Five Luftwaffe
Me 109
fighters and aeroplane destroyed during offensive sweep over northern France. Night attacks on Cologne and elsewhere in Rhineland. Coastal Command attacked shipping at St. Nazaire.
Russian Front, Moscow reported violent battles at Pskov and Porkhov against the Wehrmacht drive towards Leningrad. The Wehrmacht High Command spoke of gigantic struggle, involving 9,000,000 soldiers, in progress along whole of front.
In Africa, Another successful sortie into enemy positions south of Tobruk on night of
16
-17 July 1941. The British Royal Air Force (RAF) heavily attacked Benghazi and Tripoli on nights of
15
-
16
July 1941 and
17 July 1941
. Fleet Air Arm torpedoed a 6,000 ton tanker.
Two Luftwaffe
Me 109
fighters destroyed off south coast of England. Sharp Luftwaffe night raid on Hull, causing heavy casualties.
M81
Minesweeper
Commissioned 17 July 1941
Go To:
18th July
Articles: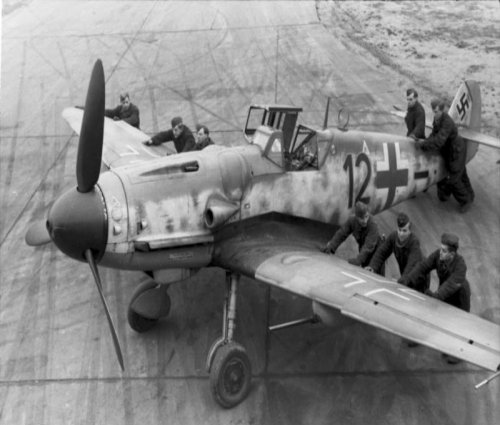 The Second Great War.
Edited by Sir John Hamilton
The War Illustrated.
Edited by Sir John Hamilton
2194 Days Of War.
ISBN-10: 086136614X
For a complete list of
sources