The British Royal Air Force (RAF) carried out large-scale offensive over Channel and occupied territory. Sixteen Luftwaffe
Messerschmitt Me 109
fighters destroyed, ten British planes missing. At night Cologne and Duesseldorf were heavily bombed and lesser attacks made on enemy ports and shipping.
In Africa, In Libya, after repulsing several tank attacks, British withdrew to avoid enemy encircling movement. The British Royal Air Force (RAF) shot down 20 enemy aircraft in Western Desert. In Sidi Omar area 20 armoured vehicles were destroyed by bombs.
Near East, Allied forces recaptured Ezra. Kuneitra taken by Vichy troops after 12-hour siege, but later regained by Allied reinforcements. Heavy fighting at Merj Ayoun. Counter-Attack at jezzin, east of Biden, repulsed.
Small-scale Luftwaffe night attacks, mainly over East Coast. One Luftwaffe raider destroyed.
Go To:
18th June
Articles: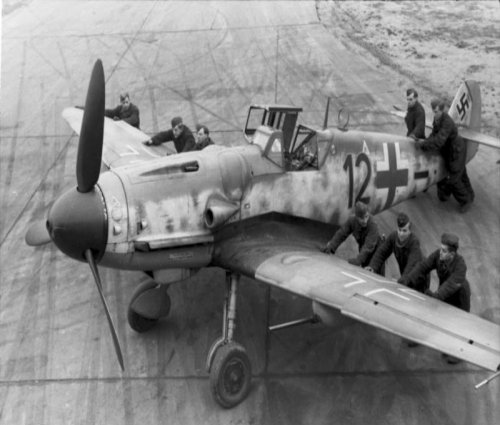 The Second Great War.
Edited by Sir John Hamilton
The War Illustrated.
Edited by Sir John Hamilton
2194 Days Of War.
ISBN-10: 086136614X
For a complete list of
sources