The British Admiralty announced that Submarines of Mediterranean Fleet attacked an Italian convoy, destroying two liners of over 20,000 tons each and probably damaging a third. Kriegsmarine supply ship damaged and two antiaircraft ships sunk off Belgian coast. Power station near Rouen bombed. In an offensive sweep over northern France, 17 Luftwaffe
Me 109
aircraft were destroyed. British losses, two bombers and nine fighters. At night the docks of Le Havre were attacked.
Russian Front, Pressure on Leningrad relieved by counter-attacks. Crimea reported cut off from the mainland.
In Iran, Russian troops entered Teheran. British troops encamped on the outskirts.
The united states of America, President Roosevelt asked Congress for an additional 1,500,000,000 for Lease and Lend supplies.
The King and Queen inspected the Third Canadian Division.
Luftwaffe night raiders dropped bombs at a few points in South Wales and East Anglia.
New Japanese offensive in Hunan.
Go To:
19th September
Articles: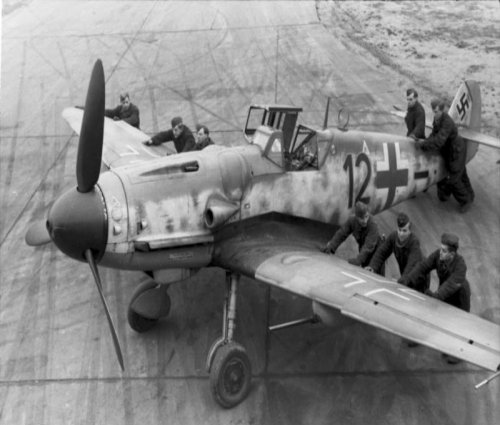 The Second Great War.
Edited by Sir John Hamilton
The War Illustrated.
Edited by Sir John Hamilton
2194 Days Of War.
ISBN-10: 086136614X
For a complete list of
sources