The British Admiralty announced that the HMS Sealion had sunk enemy ship by gunfire off Norwegian coast. The minesweeper HMS Bramble destroyed a
Messerschmitt Bf 109
by gunfire. The armed auxiliary HMS Crispin was reported sunk.
The British Royal Air Force (RAF) bombed docks at Ymuiden, Holland, by daylight. At night offensive patrol was made over aerodromes in Northern France.
The war against Italy, Cairo announced that British troops had crossed River Juba, Italian Somaliland, driving off counter-attacks. Enemy aircraft raided Benghazi, one was destroyed.
Few bombs fell by day in East Anglia. At night another attack was made on Swansea. Many fires started, but quickly controlled. Extensive damage by high explosives to dwelling houses. Bombs also fell in South of England, London area, Southeast England and eastern counties.
The Greek War, Athens reported restricted local mopping up operations.
Mr. Eden, Foreign Minister, arrived in Cairo for consultations with military chiefs.
Mr. Menzies, Australian Premier, arrived in England.
Go To:
21st February
Articles: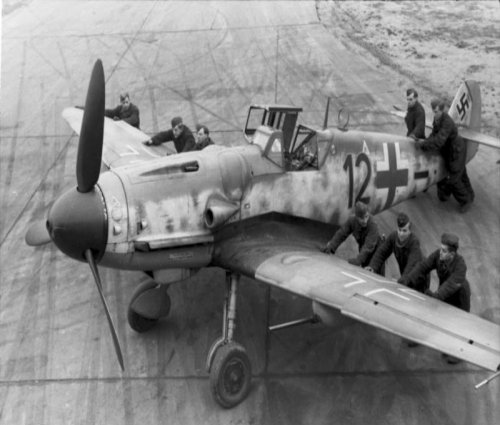 The Second Great War.
Edited by Sir John Hamilton
The War Illustrated.
Edited by Sir John Hamilton
2194 Days Of War.
ISBN-10: 086136614X
For a complete list of
sources