The British Admiralty announced the successes of submarines against Italians, One transport certainly, another probably, sunk Two supply ships sunk, a third almost certainly destroyed.
Luftwaffe
Junkers Ju 87
dive-bomber destroyed by the drifter HMS Young Mun and the yacht HMS Chico.
Lorient submarine base bombed. Coastal Command attacked number of Kriegsmarine
E-boats
and Kriegsmarine patrol vessels off Frisian coast.
The war against Italy, Hargeisa occupied.
During day Kent coastal, town was bombed and machine-gunned by Luftwaffe aircraft. At night main attack was on Plymouth. Wide spread damage from incendiary and high explosive bombs. Luftwaffe raiders also over South Wales, east and south coasts, and London.
The Greek War, Restricted patrol and artillery, activity.
R164
R-boat
Launched 20 March 1941
Go To:
21st March
Articles: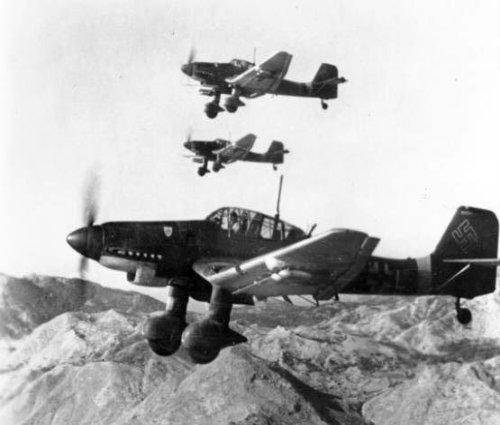 The Second Great War.
Edited by Sir John Hamilton
The War Illustrated.
Edited by Sir John Hamilton
2194 Days Of War.
ISBN-10: 086136614X
For a complete list of
sources