At night unsuccessful attacks on North Sea convoys were made by enemy
E-boats
, two of which were severely damaged. The British Royal Air Force (RAF) attacked Kriegsmarine convoys of the Dutch coast setting several ships on fire. Air attacks were also made on objectives in Norway, North West Germany and occupied France. The railway junction at Hazebrouck, shipyards near Rouen, the docks at Cherbourg and the railway centre at Abbeville were bombed. Objectives at Emden and a fish oil factory at Floro, in Norway, were also attacked. 16 Luftwaffe
Me 109
fighters were shot down. British losses, seven fighters and three bombers. Night attacks on Frankfurt, Berlin and North West Germany as well as the docks at Ostend.
Russian Front, Fighting continued along the whole front and was especially fierce around Kiev. The Wehrmacht claimed the capture of Islands of Vorms and Moon in the Baltic.
In Africa, Merchant ship bombed and sunk by the British Royal Air Force (RAF) off Kerkenah, and enemy destroyer successfully attacked off Tripoli. Benghazi raided on night of 20-
21
September 1941.
700 interned Fascists rioted at Peel, Isle of Man, internment camp.
A few Luftwaffe bombs were dropped by night raiders at points in South and eastern England. One Luftwaffe aircraft destroyed.
M324
Minesweeper
Launched 20 September 1941
Go To:
21st September
Articles: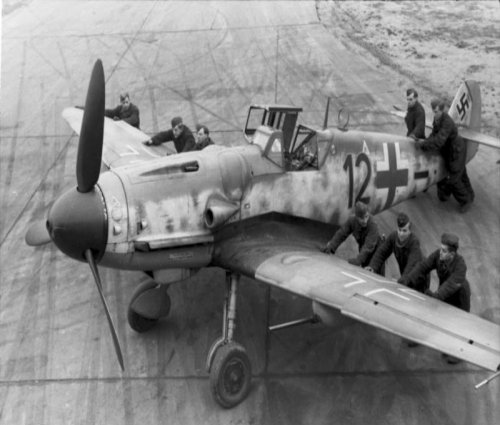 The Second Great War.
Edited by Sir John Hamilton
The War Illustrated.
Edited by Sir John Hamilton
2194 Days Of War.
ISBN-10: 086136614X
For a complete list of
sources