Offensive sweep over North France. 13 Luftwaffe
Me 109
aircraft destroyed. Night raids on Bremen and North West Germany. Aarhus, Brest and Lorient bombed.
Russian Front, Position stationary on Moscow front while the Wehrmacht prepare new offensive. The Wehrmacht advance in Donetz Basin area.
In the Mediterranean, Heavy night raid on Naples.
In Africa, Midnight bombardment of enemy gun positions near Tobruk by British warships, Benghazi raided on night of
20
-21 October 1941, and in daylight on 21 October 1941. Enemy positions near Azozo again bombed.
50 hostages shot by Germans at Nantes as reprisal for the shooting of Col. Holtz.
Go To:
22nd October
Articles: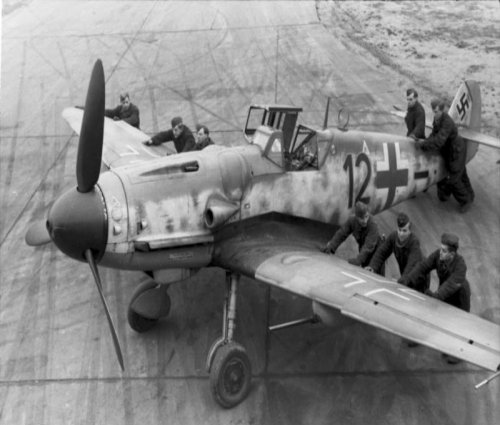 The Second Great War.
Edited by Sir John Hamilton
The War Illustrated.
Edited by Sir John Hamilton
2194 Days Of War.
ISBN-10: 086136614X
For a complete list of
sources