The British Admiralty announced that during naval operations connected with passage of British convoy through Mediterranean our forces suffered series of heavy divebombing attacks from
Junkers Ju 87
and
E-boats
. HMS destroyer Fearless was reported sunk. The British Royal Air Force (RAF) night offensive centred on Hanover and Hamburg. Berlin also raided. Fighter Command attacked aerodromes in northern France.
Russian Front, Russians launched a counter-attack in the battle for Smolensk and claimed to have destroyed 5. Infanterie-Division.
Great Britain and United States of America froze Japanese assets.
Go To:
26th July
Articles: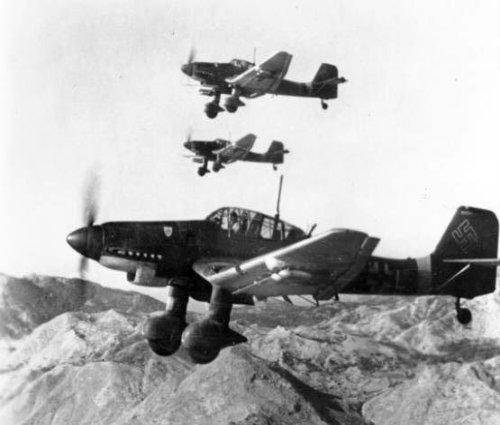 The Second Great War.
Edited by Sir John Hamilton
The War Illustrated.
Edited by Sir John Hamilton
2194 Days Of War.
ISBN-10: 086136614X
For a complete list of
sources