The British Admiralty reported that Dutch submarine had sunk two enemy supply ships. Fleet Air Arm attacked Kriegsmarine convoy off southern Italy, hitting three 20,000 ton ships. During sweep over Channel and Northern France, the British Royal Air Force (RAF) shot down nine Luftwaffe
Me 109
fighters. Main night attack directed against Kiel. Cologne and Duesseldorf also raided.
Russian Front, Fierce tank battles near Minsk, White Russia, and in direction of Luck. The Wehrmacht crossed the river Dvina, in Latvia, and captured Dvinsk. In Bessarabia Russian stand was maintained and attacks on Cernauti repulsed. Russians bombed Bucharest and Plocsti, and points in Hungary and Finland. British advancing on jimma, Abyssinia, occupied Dembi.
Near East, Despite increased resistance, British troops made substantial gains west of Damascus.
T15
Torpedo boat
Commissioned 26 June 1941
R76
R-boat
Launched 26 June 1941
Go To:
27th June
Articles: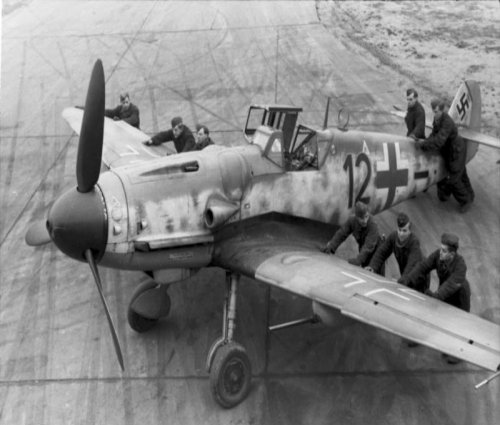 The Second Great War.
Edited by Sir John Hamilton
The War Illustrated.
Edited by Sir John Hamilton
2194 Days Of War.
ISBN-10: 086136614X
For a complete list of
sources